An Important Message From the Alabama State Bar Condemning Racial Injustice
Published on June 17, 2020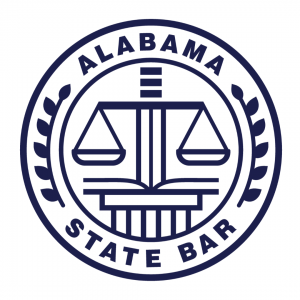 A Message from Alabama State Bar President Christy Crow
On Friday, we commemorate Juneteenth, a day which celebrates the ending of slavery in the United States. Annually, it commemorates the struggle for justice that black men and women faced and continue to face. This year, Juneteenth is being seen across America as a day of action and a day of renewed proclamation that people of color are equal under the law.
Systemic racism still exists within our state and within our country. The Alabama State Bar stands in support of the Black community. We encourage all our members to join us in standing for justice.
The Alabama State Bar is committed to engaging, listening and learning from the experiences of all our members. It is often said that you cannot lead into the future until you acknowledge the past. There are many stories of institutional discrimination that could be shared, some that show more intentional discrimination than others. Our members should be able to speak their truth.  We want to hear your truth.  We need to hear your truth.  If you have a story to share, email it to us via tellyourstory@alabar.org. I hope by recognizing and acknowledging the problems of our past, it will move us toward a better future.
Our mission is to improve the administration of justice through the guiding values of trust, integrity and service. There are many members of the Bar dedicating their lives and careers to change within the criminal justice system. We must work together to promote the good things that are happening within the criminal justice system and to eliminate the bad, including the use of excessive force by police officers, as evidenced by the killings of George Floyd, Breonna Taylor, and Rayshard Brooks, just to name a few. The court system needs to work for all of Alabama's citizens.
Lack of diversity and inclusion isn't something that affects one group; it affects all of us. Bar leadership is working to identify specific actions we can take to ensure our profession and Bar become more inclusive. One example is the Diversity and Inclusion in the Profession Task Force which started a "Big Ideas" campaign last year. The results of that campaign were shared with the Board of Bar Commissioners at our May 2020 meeting. These ideas include being more inclusive of the data we collect in our membership database, increasing pipeline programs, providing more CLE offerings that relate to diversity and inclusion, and expanding resources for young lawyers and law students of color.  To see the entire Big Ideas campaign, click here.
We need your help to succeed. As Alabama lawyers, we must work together for a better tomorrow so that we can, truly, be Better Together.
Sincerely,
Christy Crow, President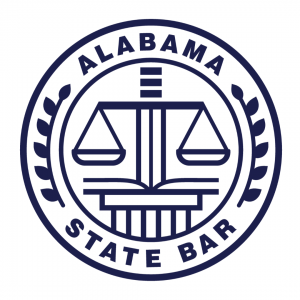 ---
A Message from Alabama State Bar Executive Director Phillip McCallum
The Alabama State Bar is deeply troubled and has been at a loss of words by the racial injustice we've seen play out in devastating ways over the past few weeks. We also know there have been countless other lives that have been impacted by systemic racism and racial bias long before the tragic killing of George Floyd.
I'd like to make it clear that the Alabama State Bar stands in solidarity with our members of color, and we add our collective voice with all who demand justice and an end to the use of excessive force. We grieve alongside those who have experienced loss and those who are suffering.
These biases undermine the public's confidence in our judicial system. As attorneys, part of our professional responsibility is to promote and uphold access to justice for all citizens and work for those who seek equal justice under the law.
There is still much work to be done in our community and within our own Bar to make it a more diverse and inclusive organization. We stand ready to listen, learn and work hard to effect real and meaningful change. And we welcome your input.
Sincerely,
Phillip McCallum, Executive Director