2020 Legislative Session: Week Five
Published on March 9, 2020
Legislative Tracking
The Alabama State Bar provides a tracking report concerning pending legislation that may be of interest to our members.
We also divide legislation into the following categories for your convenience:
Legislative Summary
On Tuesday, Mar. 3, the Alabama Legislature began the fifth week of the Legislative Session. With Election Day on Tuesday, both houses delayed their start to allow everyone time to vote in their districts. It was a typical session week with session on Tuesday and Thursday and committee meetings on Wednesday. There was also a joint session on Thursday honoring the Tuskegee Airmen. Currently, 283 bills have been introduced in the Senate and 412 in the House of Representatives.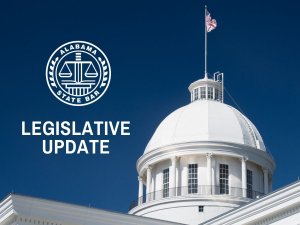 Bills introduced this week include an increase to the power of eminent domain, several education and local county government bills, and another bill dealing with the reallocation of judges. We also saw a bill introduced dealing with firearms and domestic violence as well as a court cost bill in Jackson County. In addition, legislation was introduced to give a probate judge who is a lawyer equity jurisdiction in Walker and Marengo Counties. There was also a bill to begin the process of allowing the direct shipment of wine.
Legislation from the prison reform package from the Governor and the Legislature's study group was in committee this week. The bills were in House Judiciary on Wednesday and addressed everything from sentencing to accountability courts and drivers licenses. Many bills dealing with boards and agencies were in committee again this week as well as the Alabama Law Institute's non-disparagement bill.
Bills of interest passing out of their house of origin this week included another texting and driving bill and legislation dealing with small cell and enhanced consumer protection. In addition, the Governor signed the occupational tax legislation requiring any such taxes be approved by the legislature.
As always, the Alabama State Bar encourages all members to be aware of legislation that may impact court costs and fees. Access to justice is a priority. Please be aware of advertisements that may be occurring for local bills and those that may already be filed to use the courts as a fundraiser for non-court entities. We encourage you to be informed and notify us as well.
Legislative Calendar
The regular session of the 2020 Legislative Session is proceeding as follows:
The Senate has adjourned until Tuesday, Mar. 10, 2020 at 2:00 pm.
The House has adjourned until Tuesday, Mar. 10, 2020 at 2:00 pm.
Featured Lawyer Legislator: Sen. Sam Givhan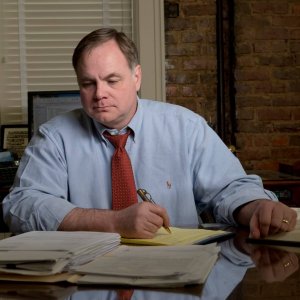 A native of Dallas County, Sen Givhan lives in Huntsville and practices real estate and business law. He represents community lenders, developers, builders and homeowners associations. Sen. Givhan represents District 7 covering Madison County, and he serves his community through Habitat for Humanity, the American Heart Association and the Huntsville Rotary Club.
Thank you for your service!
Learn about all of Alabama's Lawyer Legislators here.