2020 Legislative Update: Week Four
Published on February 28, 2020
Legislative Tracking
The Alabama State Bar provides a tracking report concerning pending legislation that may be of interest to our members.
We also divide legislation into the following categories for your convenience:
Legislative Summary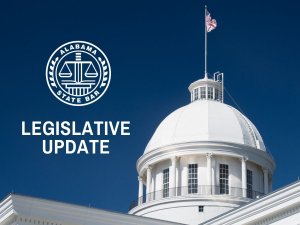 The Alabama Legislature began the fourth week of the Legislative Session on Tuesday, Feb. 25. The work of the legislature has begun to develop a rhythm with session days on Tuesday and Thursday and numerous committee meetings on Wednesday. There were celebrations for Black History Month and Higher Education Day. Currently, there have been 251 bills introduced in the Senate and 360 bills introduced in the House of Representatives.
Bills introduced this week include changes to deceptive trade practices and public works contracts. There was also legislation changing the law relating to protected persons and the emergency treatment of those with mental illnesses, as well as proposed changes to the Landlord Tenant Act and the law of eminent domain. There is a bill to create a new judgeship in Madison County and another to create a vacancy commission in Dallas County for the District Judgeship. Criminal bills of interest this week include several addressing prison reform and a bill that would require the unanimous vote of jury for the death penalty.
Bills in committee this week included changes to Alabama's Open Records Act, changes to the law of estates without heirs, changes to the revocation of drivers licenses and the interim judge bill. There were also public hearings in Senate Judiciary on several prison reform bills.
Bills passing out of their house of origin and on to their second house included one increasing the legal age to marry from 16 to 18 and legislation changing some bail practices. Additionally, legislation requiring an occupational tax to be approved by the legislature received final passage and is headed to the Governor.
As always, the Alabama State Bar encourages all members to be aware of legislation that may impact court costs and fees. Access to justice is a priority. Please be aware of advertisements that may be occurring for local bills and those that may already be filed to use the courts as a fundraiser for non-court entities. We encourage you to be informed and notify us as well.
Legislative Calendar
The regular session of the 2020 Legislative Session is proceeding as follows:
The Senate has adjourned until Tuesday, Mar. 3, 2020 at 2:30 pm.
The House has adjourned until Tuesday, Mar. 3, 2020 at 3:00 pm.
Featured Lawyer Legislator: Rep. David Faulkner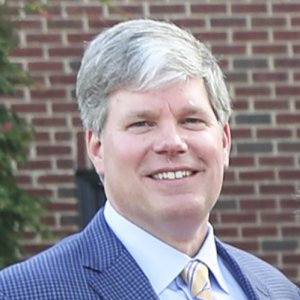 Since 2014, Rep. Faulkner has represented District 46, which covers Hoover, Homewood and Mountain Brook. He has a broad civil trial practice that includes premises liability, products liability, commercial transportation and trucking, personal injury, insurance, fraud and business and commercial litigation. Some of David's most rewarding work occurs on a different court – the basketball court – where he enjoys coaching youth sports.
Thank you for your service!
Learn about all of Alabama's Lawyer Legislators here.