2022 Legislative Session: March 8-10
Published on March 14, 2022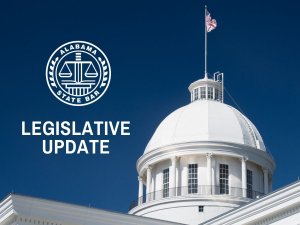 Legislative Summary
The series of three day weeks have moved us faster than usual to the final days of the 2022 Legislative Session. Only nine days remain of the allotted 30. The week was packed with committee meetings on Wednesday and long session days and nights on Wednesday and Thursday. More heated debates have begun, and there were several filibusters this week. At the close of this week, there have been 491 bills introduced in the House of Representatives and 309 bills introduced in the Senate.
The introduction of bills continues to slow, but new bills of interest involve tax incentives and economic development, changes to boating under the influence as well as numerous local bills.
Many bills were debated in committee this week. Both Judiciary committees had packed agendas and public hearings. Bills involving changes to custody laws, calculation of time served while in custody, and a bill clarifying the payment of attorneys at the beginning of commitment proceedings were in committee.
A bill of interest to many lawyers and judges passed out of the Senate this week. SB 203 creates more transparency in court costs and the unification of information as to municipal courts. This bill now moves to the House.
Other bills passed out of a chamber this week include the opportunity for community correction programs in every circuit and the interim judge bill. The budgets were again on the move. The education budget was voted out of the House and the General Fund was in committee in the House after passing the Senate.
As always, the Alabama State Bar encourages all members to be aware of legislation that may impact court costs and fees. Access to justice is a priority. Please be aware of advertisements that may be occurring for local bills and those that may already be filed to use the courts as a fundraiser for non-court entities. We encourage you to be informed and notify us as well.
Legislative Tracking
The Alabama State Bar provides legislative status reports concerning pending legislation that may be of interest to our members, with direct links to the actual legislation. The reports divide legislation into the following categories for your convenience: criminal, domestic relations, judicial, court costs, elections ethics and government relations (EEGR), civil/ general and tax.
You can find our comprehensive updated bill-tracking spreadsheet here.
You can find our comprehensive updated bill-tracking spreadsheet here.
Legislative Calendar
The regular session of the 2022 Legislative Session is proceeding as follows:
The Senate has adjourned until Tuesday, Mar. 15, 2022, at 2:00 p.m.
The House has adjourned until Tuesday, Mar. 15, 2022, at 1:00 p.m.