2022 Legislative Update: March 1-3
Published on March 4, 2022
Legislative Summary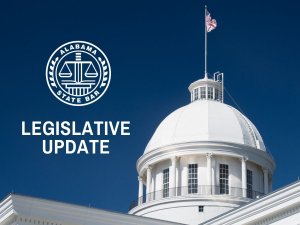 Lawmakers met three days this week, as they began the second half of the 2022 Regular Session. There are now only 12 sessions days left. Numerous committee meetings were held on Wednesday before going into session late in the afternoon. On Thursday, both houses moved through the calendars quickly before adjourning until next Tuesday. As of Thursday, there have been 452 bills introduced in the House of Representatives and 295 bills introduced in the Senate.
The introduction of bills continues to slow, but some new filings of interest relate to absentee ballots, the election of appellate judges, campaign finance filings, DUI law changes and gambling legislation. Please see the tracking below for a more complete list of legislation introduced this week that could possibly impact lawyers.
In committee this week, there was fierce debate during public hearings for legislation on guns, municipal fees, occupational taxes and the education budget. Other bills in committee included legislation creating a more consistent process in the commitment of people with mental illness and the expansion of jurisdiction of probate judges who are attorneys.
There are several education-related bills that have experienced much discussion and debate so far this session. The education budget was debated in committee this week as well.
As always, the Alabama State Bar encourages all members to be aware of legislation that may impact court costs and fees. Access to justice is a priority. Please be aware of advertisements that may be occurring for local bills and those that may already be filed to use the courts as a fundraiser for non-court entities. We encourage you to be informed and notify us as well.
Legislative Tracking
The Alabama State Bar provides legislative status reports concerning pending legislation that may be of interest to our members, with direct links to the actual legislation. The reports divide legislation into the following categories for your convenience: criminal, domestic relations, judicial, court costs, elections ethics and government relations (EEGR), civil/ general and tax.
You can find our comprehensive updated bill-tracking spreadsheet here.
Legislative Calendar
The regular session of the 2022 Legislative Session is proceeding as follows:
The Senate has adjourned until Tuesday, Mar. 8, 2022, at 2:00 p.m.
The House has adjourned until Tuesday, Mar. 8, 2022, at 1:00 p.m.