2022 Legislative Update: Week Five
Published on February 22, 2022
Legislative Summary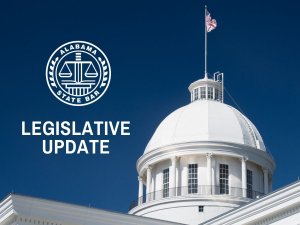 The 2022 Regular Session is nearing the half way point. Legislators met for another three-day week, and 12 days of the allotted 30 session days are now in the books. There continues to be a real sense of urgency to accomplish the state's business. New bills continue to be introduced, and Wednesday was packed with committee meetings before lawmakers went into session. Wednesday was the first late night of the session for the House of Representatives, and both houses are working through the chosen Special Order Calendars every day. As of Thursday, there have been 238 bills introduced in the Senate and 381 introduced in the House of Representatives.
Some bills introduced this week of interest to lawyers involve changes to child custody laws, bills relating to changes in the pardons and paroles process and further provisions for virtual hearings in criminal cases. Numerous other bills were introduced involving elections and voting as well as education and local bills.
In committee this week, bills relating to community corrections, interim judges, changes to the garnishment process and the expansion of probate court jurisdiction were debated. In addition to legislation involving the 2nd Amendment this session, there are bills involving the 1st Amendment – one involving the right to free speech and another blocking users on social media platforms.
Legislators also debated legislation involving income tax processes to protect monies received by families from relief act funds as well as the passage of bills showing Alabama's military "friendliness" to those who serve or have served in the state.
There was one service of process fee bill introduced in the House this week benefitting the St. Clair County Sheriff's office.
As always, the Alabama State Bar encourages all members to be aware of legislation that may impact court costs and fees. Access to justice is a priority. Please be aware of advertisements that may be occurring for local bills and those that may already be filed to use the courts as a fundraiser for non-court entities. We encourage you to be informed and notify us as well.
Legislative Tracking
The Alabama State Bar provides legislative status reports concerning pending legislation that may be of interest to our members, with direct links to the actual legislation. The reports divide legislation into the following categories for your convenience: criminal, domestic relations, judicial, court costs, elections ethics and government relations (EEGR), civil/ general and tax.
You can find our comprehensive updated bill-tracking spreadsheet here.
Legislative Calendar
The regular session of the 2022 Legislative Session is proceeding as follows:
The Senate has adjourned until Tuesday, Feb. 22, 2022, at 2:30 p.m.
The House has adjourned until Tuesday, Feb. 22, 2022, at 1:00 p.m.