Alabama Bar Exam Results from July 2023 Released
Published on September 29, 2023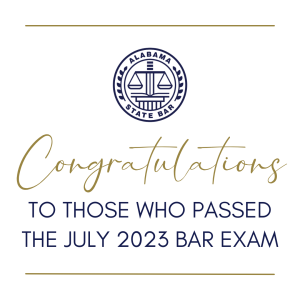 The July 2023 Alabama Bar Exam bar exam results have been released. The pass list is available here.
If you took the bar exam, you can view your Alabama State Bar Exam results on your secure user homepage.
The 2023 Admission Ceremony is scheduled for Thursday, October 19.
Congratulations to all who passed!