Alabama State Bar Honors Several Award Winners at 2021 Annual Meeting Grand Convocation
Published on July 21, 2021
MONTGOMERY – The Alabama State Bar announced the recipients of several awards honoring members of the legal profession as part of their Annual Meeting Saturday, July 17, 2021, at the Grand Convocation.
Judicial Award of Merit
This award is presented to a judge who is not retired, whether state or federal court, trial or appellate, and is determined to have contributed significantly to the administration of justice in Alabama. The 2021 recipients are Judge Brendette Brown Green and Judge Sibley Reynolds.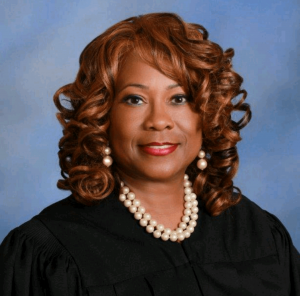 Judge Brendette Brown Green
As the youngest of 10 children growing up in rural Alabama, Green learned very early the value of education, exposure and experience. Her parents instilled the importance of caring for others which extended far beyond her family and included those in her community while giving special attention to those in need.Upon graduation from the Culverhouse College of Business at The University of Alabama, she was catapulted into the corporate arena. After a full career in corporate, she chose to return to school to see her greatest dream realized. She graduated Magna Cum Laude from Miles Law School, established a successful law firm, and served in the Judiciary for more than 15 years.Her career is evidence of her commitment to the administration of justice. In all cases before the court, parties are afforded an equal opportunity to be heard regardless of personal identifiers, representation or lack thereof, nature of the case, etc.As a member of the Education Committee for the Circuit Judges Association of Alabama, she is able to directly contribute to the administration of justice and actively participate in the ongoing educational process for judges in Alabama. Additionally, she serves on Continuing Legal Education committees for the Alabama Lawyers Association Judicial Council and the National Bar Association Judicial Council that execute diverse continuing education for judges. Access and availability of continuous education is the key to growth, success and a collective commitment to the administration of justice. Her contributions have resulted in enrichment of the law and wellness for the legal profession. She believes it is impossible to serve from an empty vessel.When not serving on the bench, her same commitment to the administration of justice flows into the community. She routinely speaks to the community on subjects such as access to justice, appropriate interaction with the judicial system, importance of civic responsibility and engagement, etc. These topics serve to contribute to the administration of justice for citizens and create a richer and more informed experience with the court. She considers herself an advocate for the judiciary.Finally, with the support of the Presiding Judge, she established and chaired the Security Committee for the Tenth Judicial Circuit. This committee serves to address security issues related to the daily activities of judges. The Security Committee was launched immediately after a presentation on Courtroom Security at the 2020 Virtual Annual Judges Conference and prior to knowledge of the murder of the federal Judge's son in their home. Needless to say, the existence of this committee is vital. She collaborated with the Jefferson County Sheriff and other county officials to provide active shooter training and firearms safety training for the judges. Subsequently, she was tasked to coordinate input on the County Safety Plan from the perspective of judges. The appropriate safety training positively impacts the administrative justice.Every area of her life is committed to continuous education, exposure and experience as well as the full integration of the administration of justice.
Judge Sibley G. Reynolds of Clanton, prior to taking the bench was in private practice with his father, Honorable Morgan Reynolds in the firm of Reynolds & Reynolds. As a third-generation attorney he practiced all areas of the law including serving as City prosecutor for City of Clanton and Town of Maplesville.
In November, 1992, he was elected, without opposition, to the newly created 19th Circuit Judicial, Place 3. He has proudly served the 19th Circuit and the communities therein as Circuit Judge for 28 years. Serving as the presiding Judge for a number of years, he is currently the most senior Circuit Judge in the State. He is a member of the Circuit Judges Association and has served on the Education Committee. At the end of his current term, January 2023, he will retire.
Judge Reynolds received his Bachelor of Science degree in Commerce and Business Administration from the University of Alabama in 1978. He then obtained his J.D. in 1982 from the University of Alabama School of Law. He is an active member of Clanton First United Methodist Church, as well as many civic and charitable organizations. Judge Reynolds and his wife Rhonda have two grown children Mary Beth Wyatt, who is a member of the Alabama State Bar, and Mac Reynolds. He also has one grandchild, Reynolds Wyatt.
Award of Merit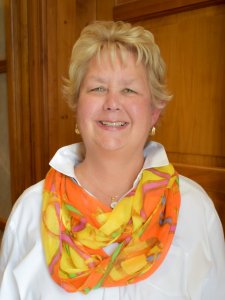 The Award of Merit is the highest honor given by the Alabama State Bar to a lawyer and serves to recognize outstanding constructive service to the legal profession in Alabama. The 2021 recipient is Ellen Brooks.
Ellen Brooks served as the interim executive director of the Alabama State Bar from January to June of this year. Brooks is a former Montgomery County District Attorney, who served as DA from 1993 until 2014. Brooks began working in the District Attorney's office for Alabama's Fifteenth Judicial Circuit in 1977 and served as chief deputy district attorney beginning in 1983.
She also served for a year as a deputy attorney general. Brooks has extensive experience as a volunteer working with her church and not-for-profits, including co-founding the One Place Family Justice Center.
Commissioners' Award
This award was created by the Board of Bar Commissioners in 1998 to recognize individuals who have had a long-standing commitment to the improvement of the administration of justice in Alabama. The 2021 recipients are John Brinkley, Michael D. Ermert, Jana Garner and Rebekah K. McKinney.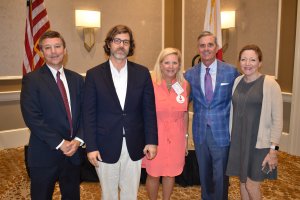 John Brinkley is a general practitioner in Huntsville. He and his lovely wife, Kristen, are blessed with eight children – Wini (2005), John (2007), Lyn (2009), Andy (2011), George (2014), Charles (2016), Jeb (2018) and Elizabeth (2020). John is actively engaged in his community trying to assist others who need it — providing some traction in an otherwise slippery environment. He was honored to serve on BBC and flattered by this recognition.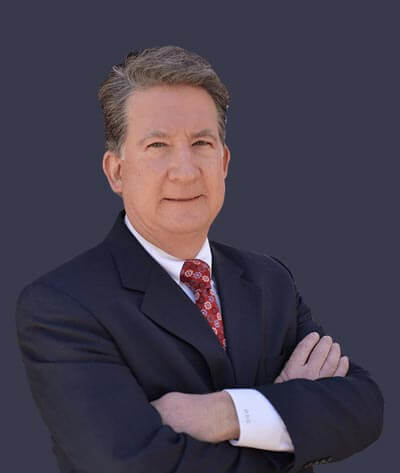 Michael D. Ermert is of Counsel with the law firm of Hare, Wynn, Newell & Newton, LLP. He obtained both his bachelor's degree and his law degree from the University of Alabama. Between completing his undergraduate studies and starting law school, Mike served on active duty in the United States Army, attaining the rank of Captain. he is a Past President of the Alabama Association for Justice, the Birmingham Bar foundation, the Alabama Civil Justice foundation, the Alabama Chapter of the American Board of Trial Advocates, and the Red elephant Club of Birmingham. he is the past Chair of the downtown Birmingham YMCA Board of Management and the University of Alabama School of law Alumni Society. Mike is currently in his second full-term as an Alabama State Bar Commissioner, representing the 10th Judicial Circuit. He also presently serves as a member of the Jefferson County Judicial Commission and the University of Alabama Law School Foundation Board of Governors. Mike has been married to his bride, Lori, for 37 years. They have two daughters and a son-in-law. He is an active member of the Homewood Church of Christ, where he has served on the Missions Committee and chaired the major gift early commitment effort in their recent capital campaign.
Jana Garner is a sole practitioner at JRG Law Offices, LLC in Selma, Alabama. She obtained her undergrad from Judson College in 1994 and her law degree from Cumberland School of Law in 1997. Jana is a former Board Member of the Selma Dallas County Chamber of Commerce, Salvation Army, Sturdivant Museum, Old Depot Museum, and the Billy R. Cox, Foundation, Inc. She is a current member of the Alabama Court of the Judiciary, Supreme Court Advisory Committee on the Alabama Rules of Evidence. She is married to Paul Garner for 17 years. They have two children, Sam and Fairchild. Jana is an active member of St. Paul's episcopal Church.
Rebekah McKinney was born in Huntsville, Alabama in 1969 and has practiced law there since 1997. She was admitted to the Alabama State Bar in May of 1996, and spent the first year of her practice at the United States Merit Systems Protection Board in Washington, D.C. Thereafter, she returned to Huntsville and went into private practice at Padgett &Keith, LLP. in 1998, Rebekah started practicing with Watson, Fees, and Jimmerson, P.C., the law firm founded in 1961 by her father, Buck Watson, and continued to practice with her father until his death in 2016. Their firm, Watson McKinney, LLP, continues to provide a wide range of legal services including representing clients in actions for personal injury and wrongful death, employment discrimination, fraud, and business-related matters. Watson McKinney, LLP also represents clients in family law, estate and administrative matters. Rebekah received her undergraduate degree from Vanderbilt University in 1991 and her law degree from the University of Alabama School of law in 1995. While at Alabama, she was a member of the Bench and Bar Legal Honor Society and the Farrah Law Society. She has served as Treasurer of the Huntsville-Madison County Bar Association and as President of the Alabama Association for Justice (formerly the Alabama Trial lawyers Association), of which she is still a Board member. Rebekah is a Bar Commissioner for the Alabama State Bar for the 23rd Judicial Circuit and a fellow of the Alabama Law Foundation. She is a member of the Appellate Rules Committee of the Alabama Supreme Court. Rebekah also served as a member of the Alabama Law Institute, for which she has and continues to serve on various legislation drafting committees.
Throughout her legal career, Rebekah has been involved in many local community organizations, serving on the Board of Directors of the Earlyworks Museum, Alabama Constitution Village Foundation, the Arts Council of Huntsville, and the Junior League of Huntsville. Rebekah has also served on the Board of the Alabama Civil Justice Foundation, and is currently serving on the Board of Free 2 Teach. She is also a member of the downtown Rotary Club. Rebekah has three sons, Sam (17), Griffin (15) and John (15).
William D. Scruggs, Jr., Service to the Bar Award
This award was created in 2002 in honor of the late Bill Scruggs, former state bar president to recognize outstanding and dedicated service to the Alabama State Bar. The 2021 recipient is Christina D. Crow.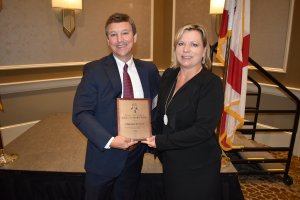 Born the youngest of three girls to Roy and Carolyn Crow in Fresno, California, Christy's father's Alabama roots drew them back home to Hamilton when Christy was a small child. Christy spent the majority of her formative years in Prattville, where she graduated from high school in 1990. After graduating with a Bachelor's of Science in Accounting from Auburn in 1994, Christy attended the University of Alabama School of Law and graduated in 1997 and began practicing law with the firm now known as Jinks, Crow & Dickson. With more than 20 years of experience in civil litigation, Christy has represented individuals and families throughout Alabama and Georgia in claims involving personal injuries, wrongful death, product liability, class actions, agricultural law, warranty violations, and a variety of other claims. She has served in leadership in MDLs. Christy has also defended local Bullock County companies in litigation and, as with most small town lawyers, she has ended up doing a little bit of everything in her law practice. Christy served as the President of the Alabama State Bar in 2019-2020. Her dedication to the profession was shown before that when she served as the second female President of YLS of the Bar in 2005-2006, the Women's Section treasurer from 2009 to 2019, and a Bar Commissioner from the Third Judicial Circuit from 2007 to 2016. She has also worked on and chaired a variety of Bar task forces and committees, served on the executive Committees of two presidents and served as Vice President of the Bar in 2012-2013. Christy also served on a Bar disciplinary Panel from 2009 to 2011, on the disciplinary Commission from 2011 to 2015, as Chair of the disciplinary Commission from 2015-2016 and as chair of the Bar's Pro Bono Celebration Task force in 2016.
Christy is a member of the American Board of Trial Advocates, the American Bar Association, the Alabama Association for Justice and AIEG. Christy is a fellow of the Alabama Law Foundation, where she serves on the Board, and a fellow of the American Bar Foundation. She is a graduate of Class 3 of the Alabama State Bar leadership forum and the 2009 Class of leadership Alabama. She currently serves as the President of Lawyers Render Service, Inc., a non-profit formed while she was President of the Bar designed to help lawyers in need. She also serves on the Board of the Girl Scouts of Southern Alabama and the Board of Trustees for the Alabama/West Florida United Methodist Conference. Christy and her husband, Van Wadsworth, continue to live in Union Springs and have three children and a son-in-law.
Anthony "Tony" McLain Professionalism Award
The purpose of the J. Anthony "Tony" McLain Professionalism Award is to honor the leadership of Tony McLain and to encourage the emulation of his deep devotion to professionalism and service to the Alabama State Bar by recognizing outstanding, long-term and distinguished service in the advancement of professionalism by living members of the Alabama State Bar. The 2021 recipient of this award is LaBella McCallum.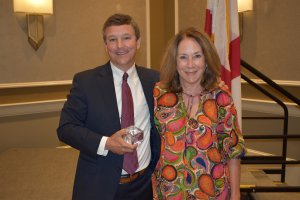 LaBella McCallum has put professionalism first in her 37 years of practice. She has been an active member of the Bar at every level since starting practice. She was President of the Young Lawyers' Section which was (and still is) very service oriented, contributing in many ways to charities. She has served as a mentor promoting professionalism among young lawyers and promoting charities to young attorneys through numerous organizations. She recruited young lawyers to start a racquetball program for low-income children at the downtown YMCA, emphasizing to her students the importance of competing fairly, professionally while playing as hard as they could and having fun. She promoted professional Pro Se service by co-founding the Birmingham Volunteer lawyers' Program and served as its volunteer director while practicing fulltime until money was raised to hire a full-time professional director who she helped recruit and train. She continues to assist with cases and serves currently on the Board.
While of counsel with Rives Peterson, she produced a Cabaret for the Birmingham Bar Foundation. LaBella recruited judges, lawyers, and spouses to perform, fundraise and assist the night of the event. The event netted $30,000 for Children's Hospital's car seat program for low-income families. Maibeth Porter and she were directly responsible for convincing Ed Elliott (President of the Birmingham Bar at the time) to authorize the formation of the Women's Lawyer's Section ("WLS"). She is now one of their "senior" members and has served on the Board for many years, supporting events and attending Board meetings. WLS nominated LaBella for this award, consistent with the Section's emphasis on providing many resources to its members, as well as the public, which promote professionalism in law.
She is also active at the State Bar level. She is a member of the Women's Section, has served as Bar Commissioner for five years, unopposed this year for her last term. She was active her first year that she won the Bar Commissioners Award in 2018 and won the very prestigious President's Award the following year. As a Bar Commissioner, she has chaired one task force and is now co-chair of "Lawyers' Voices for Survivors" (serving human Trafficking survivors). She is also co-chair of the Halt Human Trafficking Task force for the International Academy of Trial Lawyers ("IATL") which is an international, heavily vetted, highly prestigious organization consisting of only 500 U.S. litigation lawyers under 70. She also speaks on trafficking issues and has organized a resource guide for both task forces to use.
She has served on numerous other State Bar committees for many years. She spends many hours away from her practice hearing disciplinary cases as a member of a State Bar disciplinary Panel. She not only gives her time to the state and local Bars, she believes professionalism in the law mandates donating outside the legal profession. An avid horse woman (she won 12 blue ribbons in one show jumping in a statewide competition), she has supported Special Equestrians ("SE") from the year she graduated law school to the present time first, as a student walker and later as a fundraiser. As a walker, she would pick up a disabled child, take him to SE, assist him tacking up his horse and assist his ride. This is often the only exercise some disabled children can participate in.
LaBella takes pride that she has a reputation among both plaintiff and defense attorneys of fairness and integrity. She also believes the professionalism means including diversity in her work and personal life. She was awarded the most Powerful and Influential Woman by Alabama Diversity Council as a result of her focus on diversity issues. LaBella feels blessed to have known Tony and Leah for years and feels it is such an honor to win an award named for him.
President's Award
The President's Award is presented to members of the bar who best exemplify the Alabama State Bar motto, "Lawyers Render Service." The recipients are chosen by the current bar president. The 2021 recipients, selected by 2020-2021 President Bob Methvin are:
Clay Ryan
Courtney Gipson
Raymond Bell
Jana Garner
Tom Perry
Ane Debro
Hal Turner
Rebekah McKinney
Mike Ermert
Diandra Debrosse
Mark Boardman
Terri Tompkins
Cassandra Adams
Cliff Mendheim
Jeff Bowling
Lang Floyd
PRO BONO AWARDS
Albert VreeLand Pro Bono award
The Albert Vreeland Pro Bono Award is presented to an individual who demonstrates outstanding pro bono efforts through the active donation of time to the civil representation of those who cannot otherwise afford legal counsel and by encouraging greater legal representation in, and acceptance of, pro bono cases.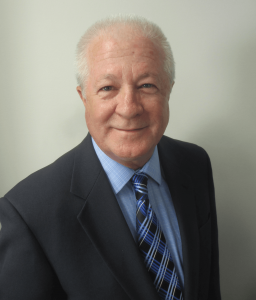 Thomas Ryan, Jr., Huntsville, AL
Tom has volunteered with the Madison County Volunteer Lawyers Program for 40 years. He served on the Madison County VLP from 1982-2017. Since 2009 Tom has provided assistance to 136 clients. He is always willing to take the case that is difficult to place and step in when the VLP has needed him most. As a board member he assisted with the development of a mentorship program and a family law mediation program. He also help with revisions to the MCVLP bylaws to make operations more efficient and effective. Tom was also an original member of the Wills for Heroes Task Force and assisted in the development of templates that have been used to assist thousands of first responders in Alabama. Tom's work and dedication has impacted many lives, he is a true servant leader.
Law Firm Award – Carr Allison, Birmingham, AL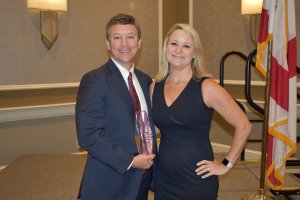 Attorneys of the Birmingham office of Carr Allison volunteer with the Birmingham Volunteer lawyers Program assisting with the civil legal help desk. They assist clients with a variety of legal issues including, evictions, landlord tenant issues, collection and credit card fraud. Several attorneys have taken on extended representation cases taking cases to trial in in district court when needed. When a landlord when into foreclosure and multiple tenants are told they had 5 days to vacate, attorneys from Carr Allison stepped in. They tracked down the new owner and worked out a deal that allowed tenants to have 45 days to find a new housing. instead of pulling back during the pandemic Carr Allison continued to show up for those in the community who needed free legal assistance.
Mediator Award – R Boyd Miller, Daphne, AL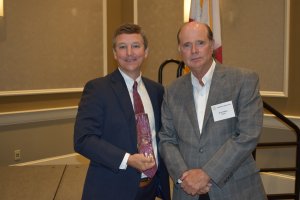 Boyd is a selfless advocate for mediation. His efforts since 2017 have heightened awareness of the use of mediation to help litigants and the courts. Boyd has donated his time and talent to educating attorneys, mediators and members of the bench. During the pandemic in 2020 he brought in a nationally recognized speaker to train mediators on "Conducting Virtual Mediations." He followed that up by assisting in a training on, "How to get the best experience from online mediation". He jumped in to provide necessary skills to Alabama's mediators during challenging times.
Law Student Award – Joseph Antonio Holley, Faulkner University, Jones School of Law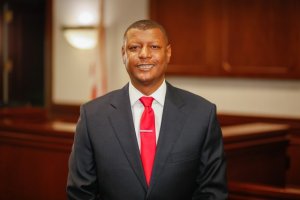 Using his 3L limited Practice Certificate and volunteering with the Faulkner Legal Clinics, Joseph has provided services to 28 clients. In the summer of 2020, while many courts were still shut down and legal service providers were struggling to meet the needs of indigent litigants, Joseph began drafting wills, powers of attorney and advance healthcare directives through the legal clinic. Providing help and assistance to very worried elderly clients. he then moved on to representing clients in family law cases that are often difficult to place, defaults, contested divorces and protection from abuse petitions referred by the one Place Family Justice Center. Joseph also volunteers with Meals on Wheels and flatline Church Ministries that provides support and services to some of Montgomery's poorest neighborhoods.
Public Interest Attorney Award – Stephen D. Rygiel, Birmingham, AL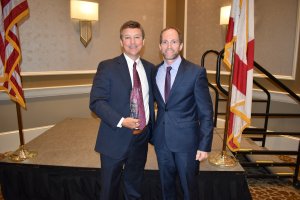 Steve has served as director of the Aiding Alabama Legal Program at Birmingham Aids Outreach since August 2010. The Aiding Alabama Legal Program at BAO exists to coordinate, organize, partner, and collaborate with members of local, statewide, regional, and national legal providers, agencies and court systems in order to maximize the impact of poverty law practice as a means of stemming the tide of the HIV/AIDS epidemic in Alabama and throughout the deep South. During his time as director he has provided pro bono legal services to over 1,000 HIV+ individuals in Alabama with thousands of requests for legal services across a wide range of areas of law practice. Steve has solo-authored over $500,000 in grants specifically awarded to fund the BAO legal program, while serving as chief editor on awarded BAO project grants totaling over $5,000,000. He has lectured at numerous accredited Cle programs, as well as having presented at regional and national HIV/AIDS conferences.
WOMEN'S SECTION AWARDS
Maud McLure Kelly Award
Maud McLure Kelly was the first woman to be admitted to the practice of law in Alabama. In 1907, Kelly's performance on the entrance exam at the University of Alabama Law Department merited her admission as a senior, the second woman ever to have been admitted to the school.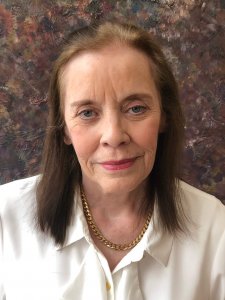 Jacqueline Austin (2021)
Jacqueline Austin of Wetumpka, the daughter of the late Edna Erle Turner Austin and the late J. Maxwell Austin, Sr., has been a member of the Alabama State Bar for more than 50 years and has actively practiced law in Elmore County, Alabama, for 45 years. She has served as municipal judge and city attorney of Wetumpka; as an assistant district attorney and special assistant attorney general for the 19th Circuit; and as attorney for the Wetumpka Water Works and Sewer Board, following in the public service footsteps of her grandmother (who was the first female sheriff in the state of Alabama), grandfather (who was sheriff also), and great-grandfather (who was probate judge). She was the first female judge in her county. She was instrumental in starting the child support enforcement unit for the 19th Circuit and was one of the first assistant DAs in the state to use DNA testing to determine paternity. She graduated from Auburn University in 1965 with a BA in history and from Cumberland School of Law in1968 with her J.D. She has two daughters, Pratt (who practices law with her mother) and Jamelyn, and three grandchildren, Turner, Smith, and Maxwell.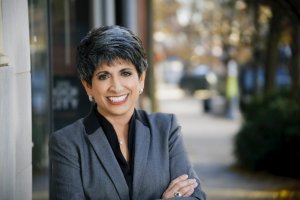 Augusta Dowd (2020)
Augusta Dowd has over thirty years of experience as a trial lawyer, primarily in civil and complex litigation and white collar criminal defense. As a shareholder of the Birmingham law firm White, Arnold & Dowd, she practices in federal and state courts as well as in administrative proceedings, and she serves as both a moderator and an arbitrator. Augusta was the 2017-2018 President of the Alabama State Bar and has served on numerous committees and task forces with the ASB. She is also an active member of the Birmingham Bar Association and the international Academy of Trial Lawyers. Her service to the community is extensive and includes serving as a commissioner on the Jefferson County Judicial Commission, a commissioner on the Judicial Inquiry Commission, a member of the YWCA of Central Alabama Board of Directors, and the Chancellor to the Bishop of the episcopal diocese of Alabama. Augusta is married to David Dowd, also an attorney, and they have three children, Bevan, Grace and David. They recently became the proud grandparents of Clarke.
Justice Janie L. Shores Scholarship
To encourage the next generation of women lawyers, the Women's Section of the Alabama State Bar established the Justice Janie L. Shores Scholarship Fund. Named in honor of the first woman to sit on the Supreme Court of Alabama, the scholarship is awarded to an outstanding woman who is an Alabama resident attending law school in Alabama.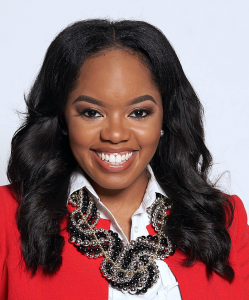 Courtney Howard
Courtney Howard is a native of Birmingham, Alabama, 2015 graduate of Howard University, and a recent graduate of Cumberland School of Law, where she served as President for the Class of 2021, a member of the Black law Students Association, the Career Development Advisory Board, and the Women in Law Society. Courtney's interest in attending law school was sparked while she was working on a Research & Policy project for Growing Kings, Inc. and the Regional Planning Commission of Greater Birmingham. Courtney will sit for the Alabama Bar exam in July and join Protective Life Corporation as a Staff Attorney in September.
####
The Alabama State Bar (ASB) is the official licensing and regulatory organization of lawyers in Alabama. Since 1923, when the Alabama State Bar was created by an act of the legislature, ASB programs and activities have continuously served the public and improved the justice system. It is dedicated to promoting the professional responsibility and competence of its members, improving the administration of justice and increasing the public understanding of and respect for the law.
Media Contact: Melissa Warnke
Director of Communications, Alabama State Bar
(334) 517.2218 (c) | (256) 338.0621 (c)
melissa.warnke@alabar.org