Attorney Allison O. Skinner Receives "Paving The Way" Award
Published on August 15, 2022
Contributed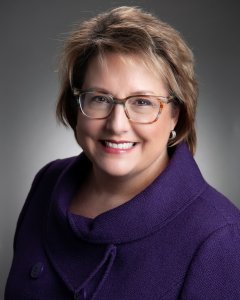 Birmingham, ALA. – On August 18, 2022, the Women Lawyers Section of the Birmingham Bar Association will present Allison O. Skinner with the 2021 Nina Miglionico Paving the Way Award, an award that recognizes lawyers who have actively paved the way for success and advancement of women attorneys.  The 2021 ceremony was postponed due to Covid-19.
The "Paving the Way" Award was created by the Women Lawyers Section of the Birmingham Bar Association in 2005, in honor of "Miss Nina" Miglionico, who exemplified a life devoted to the public good. Miss Nina was one of Alabama's first women lawyers to engage in the private practice of law in 1936 and was the first female on Birmingham's City Council in 1963. Her short stature belied her tall standing as a role model and mentor to women lawyers in Alabama and the United States.
Allison's leadership and mentoring led to her receiving this award. Allison currently serves as the 6th female President of the Birmingham Bar Association in its 137 year history. Allison has been an active member of the Birmingham Bar Association's Women Lawyers Section since 1995 and is a four-time recipient of its Distinguished Service Award. Allison is the Deputy General Counsel of Cadence Bank, and the co-lead for the bank's employee resource group for women.
Allison is serving her third elected term as an Alabama State Bar Board of Bar Commissioner, Place 7, in which she has served on numerous committees. In 2017, Allison began serving as the co-chair of the Alabama State Bar's multi-year task force to celebrate the centennial of the 19th Amendment/Women's Suffrage in 2020-2021, which collaborated with numerous public and non-profit organizations throughout the state. During the same time period Allison was instrumental in the development of a Jefferson County study into gender disparities in the Courtroom. Allison is the recipient of the Alabama State Bar Award of Merit, Susan B. Livingston Leadership Award, President's Award and Commissioner's Award.  Allison is a Fellow of the Birmingham Bar Foundation, Alabama State Bar Foundation and the American Bar Foundation.
In 2019, Allison was recognized by the Girls Scouts of Northern Alabama as a Woman of Distinction.  Recently, she was inducted into the Women's Committee of 100, which promotes the best of Birmingham.  Allison has served on numerous boards and committees for civic and professional organizations throughout her career and is a graduate of Leadership Birmingham.   A complete bio of Allison is attached for further detail.
The mission of the Women Lawyers Section of the Birmingham Bar Association is to foster the personal and professional development of women with law degrees, and to enhance the quality of life and the culture of the legal community.
* * *
Media Contact:
Caroline Hollingsworth, Media Relations 205-326-3336 / caroline@hgdlawfirm.com
Sylvion Moss, Event Chair 205-421-9077 / sylvion@lawworksllc.com