ATTORNEY POSITION OPENING: Community Clinic Coordinator, Volunteer Lawyers Program
Published on April 15, 2021
First published on March 26, 2021
Description of Position:  The Alabama State Bar Volunteer Lawyers Program (VLP) seeks a motivated, well-organized attorney to coordinate pro bono activities.  This position offers a unique opportunity to make a vital difference in low-income and disadvantaged communities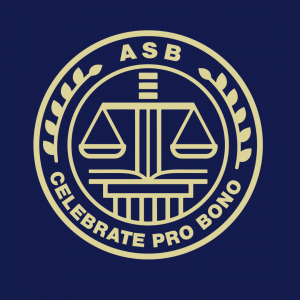 while working closely with staff and volunteer attorneys performing exciting legal work. This role encompasses, but is not limited to, program management, case management, attorney recruitment and community outreach.  Full-time, salaried.
Responsibilities:
Design and implement new and innovative community legal assistance events within the program's service area.
Recruit private attorneys to participate in these events.
Make volunteering easier for private attorneys by designing innovative programming and coordinating training, support, and case management services with the goal of providing legal assistance to the greatest number of low-income people possible.
Maintain client files, including status tracking of open cases.
Assist the Director and program staff in maintenance of the database of volunteers, cases and projects.
Assist the Director in gathering information for annual reports and grants.
Assist the Director with program and project promotion.
Participate in activities, legal assistance clinics and events held after hours and/or on weekends.
Other duties as directed by the Director
Qualifications:
J.D., admitted to practice in the State of Alabama
Proven project management, organizational, and administrative skills
Exceptional speaking and written communication skills
Strong interpersonal, networking and leadership skills
Ability to quickly absorb and analyze information and simplify complex issues for various audiences
A passion and a capacity for service that improves opportunities for those in greatest need
Must have sufficient manual dexterity to type efficiently, have limited impairments to vision or be able to utilize a screen reader, be ambulatory and be able to lift a minimum of 30 lbs. (out-of-office legal clinics supply lifting), be able to speak and be understood clearly for client interaction and speaking on behalf of the organization.
Location
The Volunteer Lawyers Program is located in the Alabama State Bar building in Montgomery, Alabama. The duties and responsibilities must be performed from this location.
Salary and Benefits
The salary will be commensurate with experience.  Benefits include participation in the State Employees' Health Insurance Program and the Retirement Systems of Alabama.
Application
Qualified candidates should send a letter of interest, specifically outlining how they meet the qualifications, their resume, salary requirements, and references to Linda Lund at linda.lund@alabar.org. No phone calls, please.
The deadline for applications is April 29, 2021.