Birmingham Attorney Bob Methvin, Jr. Installed as Alabama State Bar President
Published on July 16, 2020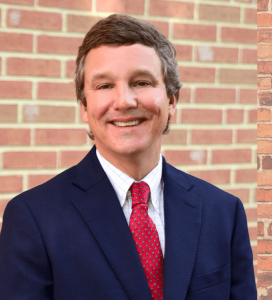 MONTGOMERY – Robert G. "Bob" Methvin, Jr., the founding shareholder of Methvin, Terrell, Yancey, Stephens & Miller P.C. in Birmingham, has begun his year of service as the 145th President of the Alabama State Bar. President Methvin was installed during the Bar's first ever Virtual Annual Meeting and Grand Convocation on June 26, 2020.
"I am humbled and honored to be the 145th President of the Alabama State Bar. I am also grateful for the trust that the 18,000+ members of our Bar have placed in me," Methvin said.
Methvin will focus this year on unity and diversity, helping the legal profession adapt to its new norm caused by the coronavirus pandemic, and lawyer public service with an emphasis on pro bono services.
At his convocation, Methvin said, "We, as lawyers, stand for justice and fairness and against those who seek to tear down the rule of law." By focusing on unity and diversity, Methvin will work to elevate diversity and inclusion in the profession. He has appointed a three-person Presidential Council on Unity and Diversity.  This Council will provide guidance to leadership on these issues and help the Bar engage, listen, learn and grow together.
The Bar will also focus on helping the legal profession adapt to its new norm. Jury trials have been suspended at least until September 14, 2020, and in-person hearings have been limited. Methvin explained that the Bar is, "working with Chief Justice Parker and the Supreme Court to come up with a plan to fully open the Court system as soon as safely possible." Methvin will also continue to support wellness initiatives to help improve both the physical and mental well-being of attorneys. "We as lawyers are so concerned with taking care of our clients that we often forget to take care of ourselves," said Methvin.  He views these initiatives as critically important, especially as the profession faces the added stresses of the coronavirus pandemic.
Methvin has repeatedly referenced the motto of the Alabama State Bar, "Lawyers Render Service." He will highlight the pro bono and community service of lawyers and the fact that the legal profession and the court system together are one of the largest economic engines in the state. Virtually every corporate board, charitable board and school board in Alabama has at least one lawyer serving on their board. Lawyers are in leadership positions in almost every religious organization in this state.  Lawyers serve as coaches for youth sports and in leadership positions in youth based organizations. Lawyers also donate millions of dollars of their time to low-income clients each year in Alabama. Methvin further explained that, "Lawyers are service minded and love to give back to our communities and our state."
As a career-long pro bono advocate and volunteer, Methvin will create two new task forces to provide free legal help to those in need. The Lawyer Voices for Survivors Task Force will assist survivors of human trafficking in the state, and the Helping Heroes in Healthcare Task Force will work to provide free legal services to front-line medical personnel who have given so much to Alabama citizens during the pandemic.
A native of Eufaula, Alabama, Methvin attended the University of Alabama, graduating in 1991 with a degree in Finance. He graduated from Cumberland School of Law in 1994.
With more than twenty-five years of experience in civil litigation, he continues to represent individuals and small businesses across the nation in an array of litigation matters, including business disputes, complex litigation, class actions and individual cases often involving insurance matters, contractual disputes and claims of fraud and deceptive business practices. Methvin frequently lectures on business litigation and class action litigation and is also a registered mediator with the Alabama Center for Dispute Resolution.
He has been very active with the Alabama State Bar for many years. Methvin has served as President of the Young Lawyers Section, as a Bar Commissioner for the 10th Judicial Circuit for eight years and on the Disciplinary Panel for eight years. His recent service also includes serving on the Board of Directors of the Alabama Bar Foundation, the Finance & Audit Committee, the Pro Bono Committee, Bench and Bar Task Force, Pro Bono Innovation Task Force, and the Personnel Committee. He was also the 2011 recipient of the Alabama State Bar President's Award for Meritorious Service.
Methvin is also a former member of the Birmingham Bar Executive Committee, the Birmingham Bar Foundation and the Board of the Volunteer Lawyers Program ("VLP") in Birmingham and remains committed to the VLP's mission to provide free legal representation to low-income clients.
He has worked with several organizations to raise awareness of and support for those with cystic fibrosis, including founding and serving as chair of the Board of Cystic Fibrosis-Hope for Alabama, a local charity assisting low income families with children suffering from cystic fibrosis. He has served as the chair of the Cystic Fibrosis Foundation for Alabama and on the advisory board for Laps for CF.
Other volunteer works include serving on the Board of Bigtime Ministries, which is dedicated to teaching Christian principles to children, and serving on the SOW Board of the Jones Valley Teaching Farm, an active farm in downtown Birmingham providing inner-city students with hands-on food and nutrition education.
Bob and his wife, Lee, have three daughters, Hope, Kate and Laine. He and his family are active members of Saint Luke's Episcopal Church where Methvin has taught Sunday School and currently serves on the Youth Lead Team.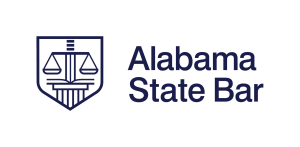 Media Contact: Melissa Warnke
Director of Communications, Alabama State Bar
(334) 517.2218 (c) | (256) 338.0621 (c)
melissa.warnke@alabar.org
The Alabama State Bar (ASB) is the official licensing and regulatory organization of lawyers in Alabama. Since 1923, when the Alabama State Bar was created by an act of the legislature, ASB programs and activities have continuously served the public and improved the justice system. It is dedicated to promoting the professional responsibility and competence of its members, improving the administration of justice and increasing the public understanding of and respect for the law.