Brannon Buck Begins Term as President-Elect of the Alabama State Bar
Published on June 27, 2022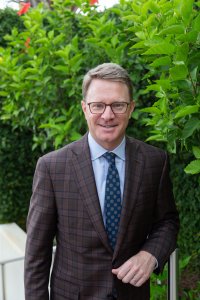 MIRAMAR BEACH, Fla. and MONTGOMERY, Ala. – Birmingham lawyer Brannon Buck has begun his term as president-elect of the Alabama State Bar.
Buck was installed at the bar's annual meeting on June 25, 2022. He will become the 148th President of the Alabama State Bar in 2023, following current bar President Gibson Vance, an attorney in Montgomery.
"Serving in this leadership role is truly the honor of my career, and I am truly grateful for the opportunity," Brannon said. "I view service to the bar as a way to ensure that future generations of lawyers share the same opportunities and benefits from the legal profession that I have had."
He is a 1997 graduate of the University of Alabama School of Law, magna cum laude. Brannon is also a founding partner at Badham and Buck, LLC, where he represents clients in matters involving contracts, trade secrets and intellectual property, shareholder disputes, derivative actions, and violations of false claims acts. He regularly handles complex business cases and class actions.
Brannon has served in many leadership capacities at the Alabama State Bar. He served as a bar commissioner representing the 10th Judicial Circuit and chaired and been a member of numerous committees and task forces, including the MCLE Review and Revision Task Force and the Governance and Internal Operations Task Force.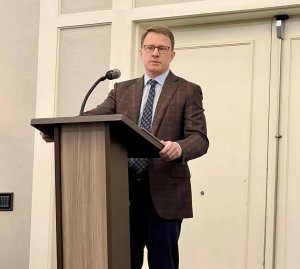 Brannon is also a lawyer-representative to the Judicial Conference for the State of Alabama, which consists of five appellate judges, seven trial judges, and three practicing attorneys.
In addition to his service with the Alabama State Bar, Brannon serves on the Leadership Council for the University of Alabama Law Alumni Association. He previously has served as the chair of the non-profit Alabama Appleseed Center for Law and Justice and as a board member for the Alabama Civil Justice Foundation.
Brannon is routinely recognized by Super Lawyers Magazine as one of the "Top Ten" and "Top Fifty" lawyers in Alabama. Brannon has also been named by Best Lawyers as one of Alabama's top attorneys for "Bet-the-Company Litigation." In 2011, he was named one of the "Top 40 Under 40" by the Birmingham Business Journal.
Brannon is also a graduate of Leadership Birmingham, the Alabama State Bar Leadership Forum, and the ABA-TIPS National Trial Academy.
Brannon is married to Mollie deShazo, who practices oncology at UAB. They have two children daughter, Emerson, and son, Harris.
###
The Alabama State Bar (ASB) is the official licensing and regulatory organization of lawyers in Alabama. Since 1923, when the Alabama State Bar was created by an act of the legislature, ASB programs and activities have continuously served the public and improved the justice system. It is dedicated to promoting the professional responsibility and competence of its members, improving the administration of justice and increasing the public understanding of and respect for the law.
Media Contact: Melissa Warnke
Director of Communications, Alabama State Bar
(334) 517.2218 (c) | (256) 338.0621 (c)
melissa.warnke@alabar.org