Alabama State Bar Hires Autumn A. Caudell as Assistant Ethics Counsel
Published on December 9, 2019
FOR IMMEDIATE RELEASE: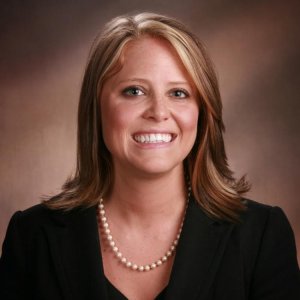 MONTGOMERY, Ala. – Autumn A. Caudell has been named Assistant Ethics Counsel for the Alabama State Bar in the Office of General Counsel (OGC).
Caudell will work with Tripp Vickers in the Ethics Division. She'll also support the day-to-day operations of the Practice Management Assistance Program (PMAP), which is responsible for helping lawyers understand and implement best practices in the operation of a law office.
Prior to joining the bar, Caudell practiced in a small firm for six years. She provided legal services in several different areas, including an emphasis on our indigent community through criminal and juvenile appointments as well as pro bono legal services with the Montgomery Volunteer Lawyers Program.
"Autumn comes from a small, two-person firm, with a very diverse practice.  She handled criminal and civil trial cases, as well as a substantial amount of transactional work and certificate of need ("CON") work.  We are pleased to add her to the OGC team and excited that she will be able to use her talent and experience to help other Alabama lawyers," said Roman Shaul, General Counsel for the Alabama State Bar.
Caudell is a native of Tuscaloosa and graduated from the University of Alabama in 2010. She received her J.D. in 2013 from Jones School of Law, where she also met her husband Alex. Alex is a Lead Trial Attorney with the Montgomery Public Defender's Office. They have two daughters, two dogs and enjoy spending time with family and friends.
####
The Alabama State Bar (ASB) is the official licensing and regulatory organization of lawyers in Alabama. Since 1923, when the Alabama State Bar was created by an act of the legislature, ASB programs and activities have continuously served the public and improved the justice system. It is dedicated to promoting the professional responsibility and competence of its members, improving the administration of justice and increasing the public understanding of and respect for the law.
Media Contact:
Melissa Warnke
Director of Communications, Alabama State Bar
(334) 517.2218 (o) | (256) 338.0621 (c)
melissa.warnke@alabar.org