Chief Justice Tom Parker Designates October Pro Bono Month
Published on October 2, 2020
MONTGOMERY – Alabama Supreme Court Chief Justice Tom Parker issued
an order
designating October 2020 as Pro Bono Month in the Alabama Judiciary. His order recognizes the valuable contributions made by attorneys offering pro bono services throughout the year and encourages pro bono participation across the state to address the legal needs of low-income Alabamians. In addition, Parker challenged all attorneys to abide by both the letter and spirit of Rule 6.1 by providing pro bono service.
Alabama State Bar President Bob Methvin said, "We send our humble thanks to Chief Justice Parker for recognizing all of the amazing work members of the Alabama State Bar do. While it feels strange to call it a celebration in these difficult times, it is even more important to showcase the pro bono attorneys, organizations and law students who have worked tirelessly to respond to the COVID-19 pandemic. Together we will make a difference and celebrate the power of pro bono programs and attorneys across our state."
This year's Pro Bono Month Celebration will look different than in years past because of the COVID-19 pandemic. In place of in-person events, the Alabama State Bar's Volunteer Lawyers Program is planning a series of free, online CLE programs for Bar members as well as a video contest for law students.
This year marks the 12th annual Pro Bono Month Celebration, a coordinated statewide effort to showcase the impact pro bono lawyers make to the nation, its system of justice, its communities and, most of all, to the clients they serve. Although statewide in breadth, this celebration provides an opportunity for local legal associations across the State to collaboratively commemorate the contributions of lawyers to their communities.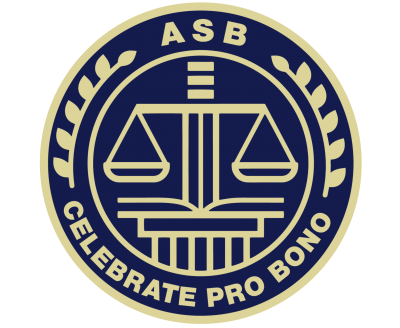 The Alabama State Bar (ASB) is the official licensing and regulatory organization of lawyers in Alabama. Since 1923, when the Alabama State Bar was created by an act of the legislature, ASB programs and activities have continuously served the public and improved the justice system. It is dedicated to promoting the professional responsibility and competence of its members, improving the administration of justice and increasing the public understanding of and respect for the law.