Chris Colee to Lead Alabama State Bar's Law Practice Management Program
Published on January 3, 2022
FOR IMMEDIATE RELEASE: Monday, Jan. 3, 2022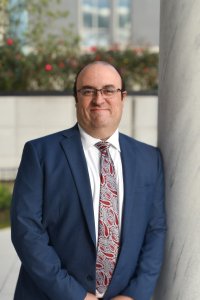 MONTGOMERY – The Alabama State Bar has tapped Chris Colee to lead its dynamic new Law Practice Management Department. In this role, Chris will provide practice technology and management assistance to lawyers in Alabama including CLE programming and individual and firm-level consulting.
"Law school education doesn't train attorneys on how to effectively and efficiently run a practice. For that reason, creating this position has been a priority of my presidency," said ASB President Taze Shepard. "Chris will help lawyers increase the quality of legal services they provide to their clients as well as avoid potential disciplinary problems stemming from poor law office management. Many of the resources this department will provide will assist solo and small firm lawyers, but all lawyers can benefit from staying up-to-date on technology available to improve your practice."
The Law Practice Management Program is a valuable member benefit to members, designed to help all Alabama lawyers and their employees pull together the pieces of the office management puzzle. Whether you need advice on technology, firm finances, organization or library materials, you can find resources and training to assist you.
"I am very excited about working with such an accomplished group of professionals as we serve the 19,500+ members of the Alabama State Bar, and I am honored to assist a membership dedicated to rendering service to so many others in Alabama and across the country," said Colee.
Colee, a graduate of the University of Alabama and the University of Nevada Las Vegas, attended law school at Thomas Goode Jones School of Law, earning his juris doctorate in 2005.
He worked as a Deputy District Attorney in Montgomery County starting in 2005, then began his own solo practice. During the seven years he spent in solo practice, he spent four of those years working on the Deepwater Horizon oil spill litigation. In 2014, he joined the Administrative Office of Courts as a Staff Attorney, gaining the opportunity to work with judges, clerks, and attorneys statewide.
"Through his many experiences, Chris has amassed a wealth of experience in several areas of law. We are thrilled to have him on our staff," said ASB Executive Director Terri Lovell.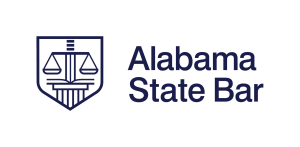 The Alabama State Bar (ASB) is the official licensing and regulatory organization of lawyers in Alabama. Created in 1879, the Alabama State Bar became an integrated bar in 1923 by an act of the legislature. Since then, ASB programs and activities have continuously served the public and improved the justice system. It is dedicated to promoting the professional responsibility and competence of its members, improving the administration of justice and increasing the public understanding of and respect for the law.
Media Contact:
Melissa Warnke
Director of Communications, Alabama State Bar
(334) 517.2218 (o) | (256) 338.0621 (c)
melissa.warnke@alabar.org