Former Governor Albert Brewer to be Inducted into Alabama Men's Hall of Fame
Published on August 29, 2019
Samford University News Release:
Former Governor Albert P. Brewer and banking trail blazer Harry B. Brock Jr. will be inducted into the Alabama Men's Hall of Fame (AMHOF) Tuesday, Sept. 17. The annual induction luncheon is scheduled for 11:30 a.m. at The Club in Homewood.
The annual program recognizes men native to or most closely identified with Alabama who have made significant contributions on a state, national or international scale within their professional field. Honorees must have been deceased at least two years before they are eligible for induction.
Inductees are selected by the AMHOF board of directors following a statewide nomination process. Plaques recognizing the honorees are housed in Samford University's Harwell G. Davis Library.
Luncheon tickets are $40 each and available from Kathryn Hicks Porter, 77 Fairway Dr., Birmingham, AL 35213-4240. For more information, contact Ms. Porter at 205-871-5616 or khp470@aol.com. Reservations must be made by Sept. 9.
About the honorees: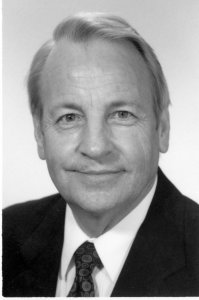 Albert Preston Brewer (1928-2017) was an Alabama governor and Samford University law professor who founded the Public Affairs Research Council of Alabama (PARCA). He was a progressive who was recognized for achieving much-needed reforms and new programs for Alabama. He taught at Samford's Cumberland School of Law for more than two decades.
Brewer served as governor from 1968 until 1971. He practiced law in Decatur, Alabama, before and after his service as governor. He joined Samford in 1987 as Distinguished Professor of Law and Government and worked to establish PARCA as a nonprofit, nonpartisan organization that studied issues of public interest affecting state and local government in Alabama.
Brewer's administration as governor produced the largest appropriations increase for public schools in state history. He created the Alabama Development Office and introduced measures to economize the operation of state government.
"He was the only governor we had who ever came close to being a 'New South' governor," said noted historian Wayne Flynt.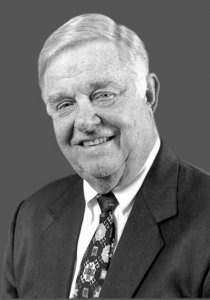 Harry Blackwell Brock Jr. (1926-2015) was an innovative  leader in banking in Alabama whose hard work and business acumen changed the structure of the banking industry in the state. His efforts in leading a small group of investors in 1964 to open Birmingham's first new bank in 18 years laid the foundation for the city to become a major regional banking center.
Brock was instrumental in the passage in 1980 of the Statewide Bank Merger bill that allowed bank branching across county lines. Later, he led his bank, Central Bancshares, to purchase a Texas bank, the first in Alabama to own a bank in another state.
Brock gave generously of his time, expertise and financial resources to help make Birmingham and Alabama a better place in which to live. Among the institutions that benefitted from his efforts were the University of Alabama, Southern Research Institute, the Gorgas Scholarship Foundation and Samford University. He served Samford as a trustee from 1962 until his death in 2015.