FROM THE ALABAMA LAWYER: 30 Faces of Pro Bono, Part 4 of 6
Published on July 21, 2021
This year marks the 30th anniversary of the Alabama State Bar's Volunteer Lawyers Program. As a way to thank all of our volunteers, we have selected 30 representatives and will be sharing their stories over the coming year. Each volunteer represents hundreds of others who have made the program successful. That success is not confined to the program, but is shared with every volunteer and every client who received assistance.
Tim W. Milam, Law Office of Tim W. Milam, Tuscumbia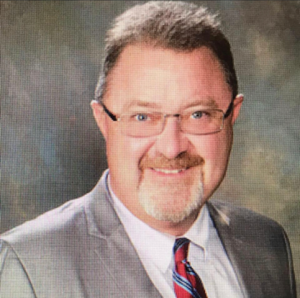 "To whom much is given, much is expected," is one of Tim Milam's favorite quotes. It comes to mind quite often as he reflects on his life and practice. He first got involved with pro bono work a few years after graduation, working on some local indigent cases. As his practice grew and he gained more experience, he saw the great need for legal services of those struggling financially. In an effort to make a difference, he began volunteering with the Alabama State Bar Volunteer Lawyers Program in 1997.
"I certainly recommend and encourage each member of the Alabama State Bar to become a volunteer and commit to accepting some pro bono cases annually. The need for pro bono assistance overwhelmingly exceeds the available resources. I find it as rewarding for me as it is helpful to those in need."
One of the most memorable cases he has had as a pro bono volunteer is of a young mother with three children struggling to provide for her children's basic necessities. Her husband had abandoned them and eventually ended up in prison. She felt trapped in her marriage with no way out. She was humbled and tearfully grateful when Tim was able to help her get divorced and allow her family to move forward.
"I have been blessed with a successful practice for many years and will continue to give back to the community that has entrusted me for close to 30 years." As lawyers, we have been blessed with a major responsibility and opportunity to do good. Tom challenges his fellow attorneys to commit and volunteer a portion of their time for pro bono work in their communities.
Brenda M. Pompey, Pompey & Pompey PC, Camden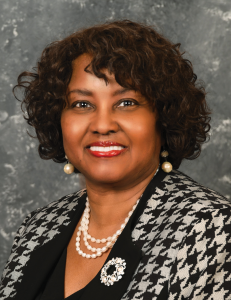 Meeting clients where they are is key to doing pro bono work. Most people in need of legal help are desperate for someone to listen, understand, and provide a solution. Thanks to attorneys like Brenda Pompey, we know our clients are in good hands. She practices in a rural community and understands the issues of limited access of legal services and their consequences. "Families with limited income often have to make a choice between whether to purchase essential medications, food, childcare, or shelter versus whether to address critical property, marital, or probate issues." Poverty should not be a barrier to getting legal services.
One client in particular had been separated from her husband for years. Both partners had moved on, and the client was ready to begin her new life with her fiancé. She and her estranged husband acknowledged they were better at being friends than at being a married couple. There was only one barrier standing in her way–money. The client could not afford to hire a lawyer to get a divorce, so she contacted the VLP. Brenda was able to remove this barrier and give her the best wedding gift.
Being a lawyer is about providing service, not just a way to make a living. "Pro bono service is like giving a gift, and the feeling that you've helped someone is priceless." Brenda has been an active volunteer for the VLP for over 20 years and served on the Pro Bono Committee since 2013 because she has a passion for service and wants to expand access to legal services to communities like the one she works in every day.
Everette A. Price, Jr., Everette A. Price, Jr. PC, Brewton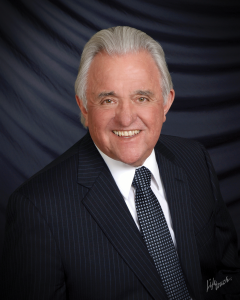 Everette started practicing law in 1965 in a small town, Evergreen, in Conecuh County. As has always been the case, there were people who couldn't afford to pay a lawyer for assistance. At that time, county court judges were not usually lawyers, and they frequently asked members of the bar to help. Also, law school taught that there were times when you needed to give back, and senior partners expected you to do some pro bono work.
Everette joined the VLP in 1999 and worked hard to recruit others to join the program. His former law partner once said, "As lawyers, we can help people and also make a living." This was a reminder that lawyers have a duty to serve. "I think it is satisfying to assist someone who needs it and who generally is very grateful for your help."
One of his most memorable pro bono clients was an elderly woman who signed a car note for her granddaughter. Her granddaughter defaulted on the loan, and the case was sent to collections. The client was worried that she would lose her home. She was only receiving a little Social Security and had three generations living in the home. Everette accepted the case and contacted the collections attorney. He knew opposing council and was able to get the case dismissed. A little work can make a huge difference in a person's life and that is more valuable than always receiving an attorney's fee.
Many things may have changed in the practice of law since 1965, but the need for assistance, the satisfaction of helping those in need, and Everette Price's willingness to serve have not.
Thomas Ryan, Jr., Ryan, Hicks, Cumpton & Cumpton LLP, Huntsville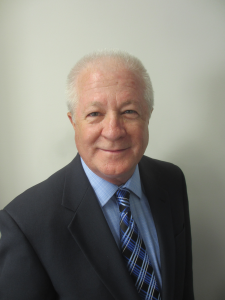 A hero is defined by their ability to save the day, despite the risks and challenges. One significant project sponsored by the VLP is the Wills for Heroes clinics. During these clinics, volunteer lawyers prepare estate-planning documents for local heroes, our first-responders. Today we get to recognize one of our pro bono heroes, Tom Ryan. Tom has been instrumental in organizing, recruiting, and training attorneys for the Wills for Heroes clinics, and he served with the committee that drafted the document templates. He also served as a board member for the Madison County Volunteer Lawyers Program for 35 years, since it first began.
These are not the only reasons that Tom is a hero. As everyone worked to navigate through uncertain times and a global pandemic, he assisted 18 VLP clients in 2020. The pandemic introduced some new heroes, healthcare workers. Tom was instrumental in creating a new project called Wills for Healthcare Workers. He understands that providing legal assistance during a pandemic is critical and crucial to clients and those on the frontlines.
Tom doesn't shy away from a challenge. He can be counted on to take on the more difficult pro bono cases and has also represented multiple pro bono clients at one time. Tom wants to ensure that clients receive services despite their inability to pay, so that no one is left behind. He has assisted clients with a myriad of legal issues including, but not limited to, divorces, child support, wills, estate planning, guardianships, adoptions, advanced directives, tort defense, and custody issues.
Not only has he given tirelessly to his clients, but also to other lawyers. He has mentored and guided many lawyers through new practice areas and complicated areas of law to ensure that clients are receiving quality legal services. There are over 136 clients who have been assisted by Tom, and they serve as a testament to his dedication to the state, community, and profession. He doesn't perform his service for the accolades or recognition, but simply because he wants to do what is right and fair for all citizens of this state.
Elaine Thomaston, Beverlye Brady & Associates, Auburn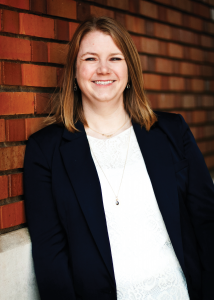 Elaine Thomaston began her legal career as a law clerk for the Hon. Richard Lane, family court judge for Lee County. She witnessed cases involving people from all socioeconomic backgrounds and saw the need firsthand for pro bono services, particularly in the area of family law. Elaine joined the VLP in 2008, after hearing about the program during a CLE. She was eager to join and is still an active volunteer.
Elaine has assisted clients with various family law issues. From her clerkship, she knew that this was a major area of need and one in which she could make a major impact. However, her service has not been limited only to family law issues. She has been an active volunteer at the Wills for Heroes clinics in Lee County. Volunteering with the VLP has allowed her to encounter people who may not have crossed paths with her and hear their stories. She is dedicated to using her skills and knowledge to serve her community and those who serve the community.
Pro bono work truly makes a difference. "I firmly believe that it's important to give back to your community, and I am honored when I can be of assistance to someone who would not otherwise be able to obtain legal help. I know how stressful trying to navigate the court system can be, especially when you do not have representation. To be able to ease that burden for someone is a blessing that I encourage all other attorneys to experience."