FROM THE ALABAMA LAWYER: 30 Faces of Pro Bono -Part 5 of 6
Published on October 10, 2021
30 Faces of Pro Bono: Part 5 of 6
This year marks the 30th anniversary of the Alabama State Bar's Volunteer Lawyers Program. As a way to thank all of our volunteers, we have selected 30 representatives and will be sharing their stories over the coming year. Each volunteer represents hundreds of others who have made the program successful. That success is not confined to the program, but is shared with every volunteer and every client who received assistance.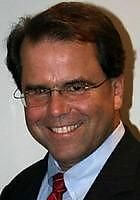 Roger H. Bedford, Jr., Roger Bedford Attorney at Law LLC, Russellville
Being a small-town lawyer can have a big impact. Roger Bedford joined his family's law firm in 1981 and began making his impact. When he got started, he asked his father what type of law they practiced. His father smiled and said, "Son, do you see that front door? We practice whatever walks in the door." At that moment he realized that being a lawyer was a service and not just a career.
Roger Bedford has made an impact on both the state and his community by dedicating his life to service. Not only has he served countless clients pro bono, but he has also served the state as a senator for 28 years, trying to improve the lives of all Alabamians.
He believes that it's important to give back to the community that you live in and benefit from and that volunteering with the Alabama State Bar VLP is a positive way to do that. Roger joined the VLP in 1997 because he had a passion for helping his fellow Alabamians and their families deal with crisis situations. He is still an active volunteer who uses his knowledge and skills to solve problems in a fair and equitable manner.
And, he has seen first-hand how people never expect to receive free help from lawyers. One day a client walked into his office to discuss a problem about a mobile home. Her husband had recently died, and the mobile home had foundation issues. The client was in tears and desperately needed. Roger got the company to repair the mobile home over the weekend, at no cost to the client. Early Monday morning, the client was in his office again, anxious and nervous. He asked if she was still having issues with the home. She explained that everything was fine with it, but that she was nervous because she didn't know what he was going to charge her. When asked what her best baked good was, she said apple pie, and Roger told her that would be payment enough.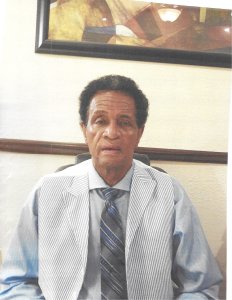 Danny W. Crenshaw, Crenshaw Law & Associates, Selma
Practicing law is a privilege and not a right. Danny Crenshaw understands this privilege and takes it seriously. "The practice of law should be viewed as a calling, of the highest order. And in that regard, a lawyer should be willing to assist those in society who are less fortunate, or more aptly known as the 'least of these,' without being compensated when the need for doing so is the right thing to do."
Danny joined the VLP in 2009 when he learned about the large number of people in dire need of legal services, but who could not afford an attorney. By assisting clients pro bono, Danny has changed lives and communities, and recommends that others get involved because it is so rewarding.
One memorable experience was helping a divorced, middle-aged woman maintain custody of her grandson. Before divorcing, the woman and her husband had adopted their grandson, after his father became addicted to drugs. After the divorce, her ex-husband tried to convince the court that she was an unfit mother. Danny was able to plead his client's case and show that she was a loving and caring mother, who should not be excluded from his life, because "he was her world."
As Danny explains, "Don't take your privilege for granted, but use your time, skills, and expertise as a lawyer to make a difference through pro bono work."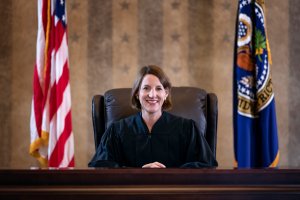 Hon. Emily C. Marks, United States District Court, Middle District of Alabama, Montgomery
At the start of her legal career, Chief United States District Judge Emily Marks learned the value of pro bono work. As a new associate in her firm, Judge Marks assisted a seasoned partner with a pro bono matter involving a woman who was engaged in a family dispute. Through this, she saw how pro bono work benefits both the client and the lawyer providing the assistance.
In 2000, Judge Marks joined the Alabama Pro Bono Committee and served as a co-chair and chair. She and the committee focused on increasing lawyer participation by holding membership drives and developing a model pro bono policy for firms, encouraging young associates to engage in pro bono work. They also joined forces with the local bench and created limited-scope representation forms to assist volunteer lawyers with managing the extent of their involvement in a case. All of this resulted in a significant increase in the number of lawyers participating in the program.
For Judge Marks, performing pro bono work benefits people in need, but it also provides lawyers–particularly those beginning their careers–with opportunities to gain practical experience. She strongly believes that experienced attorneys have a responsibility to encourage new attorneys to take part in such work.
As she recalled her first pro bono experience, Judge Marks expressed gratitude that the partner at her firm involved her in the case. Their client gained a favorable result, and Judge Marks was inspired to prioritize pro bono work within her own career. This inspiration ultimately led her to lead pro bono efforts throughout the state, touching many lives along the way. Thanks go to Judge Marks for her contributions and also to the attorney who recognized the importance of involving her in the first place.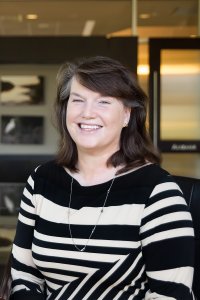 Alyce Manley Spruell, Rosen Harwood PA, Tuscaloosa
Like father, like daughter, Alyce Spruell saw how rewarding it was for her father, Rick Manley, to do pro bono work, and she followed in his footsteps.
She found pro bono work to be an "enriching experience, even when you sometimes are unable to offer assistance. People appreciate someone taking the time to explain what their options are (or aren't), which then allows them to move forward." When Judge Harold Albritton and Professor Pam Bucy initiated the bar's statewide program, Alyce joined in to support their efforts.
Alyce was the first chair of the Pro Bono Celebration Task Force, where she implemented many of the goals that are still used today. And, her service as a bar president was instrumental for her leadership in initiating disaster relief services for those affected by the Horizon Oil Spill and allocating funding to further the goals of the Pro Bono Celebration Task Force.
She has also served through her pro bono services to clients. As a volunteer, her primary area of service is legal assistance to veterans because "there is truly no better feeling that helping someone who has served our country."
Explaining why she would recommend pro bono work, she said, "I continually find that my pro bono cases not only teach me something new about the law almost every time, but also educate me about human nature and the significant needs of our community, invaluable lessons that hopefully make me a better lawyer and a better person. I can't imagine practicing law and not being involved in our pro bono program efforts." The community need for legal assistance is great but the VLP volunteers continue working hard every day to supply their needs.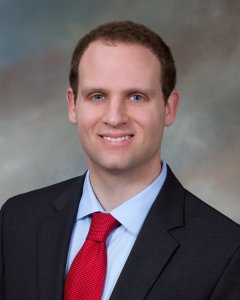 Timothy J.F. Gallagher, Sasser Sefton & Brown PC, Montgomery
When beginning the practice of law, attorneys quickly understand the importance and value of setting priorities. Tim Gallagher has made providing pro bono legal assistance a priority.
He joined the VLP early in his career as a result of his firms' culture and intentional support of pro bono services. "I found that the more time I spent providing pro bono service, the more I got back in terms of gratitude, experience, relationships, and even opportunities for paid work down the road. It is absolutely true that volunteering is a worthwhile endeavor without any other benefit, but the feeling of helping someone who has no one else to turn to and the relationships and opportunities that pro bono service can create make the effort even more worthwhile."
Tim served as the first president of the board for the Montgomery Volunteer Lawyers Program (MVLP). As such, he played a major part in establishing and growing the MVLP while forming relationships with the board members and local community leaders to extend services.
Some of Tim's most memorable cases dealt with housing issues. In one, he assisted long-term occupants of a hotel, who were facing immediate eviction contrary to the law and without due process.
He also provided pro bono representation in a rent-to-own case where the seller was attempting to wrongfully convert the agreement into a traditional lease, despite the purchaser making thousands of dollars of payments and numerous improvements to the property over a 15-year period. He obtained a favorable result for the client. For several years after that, she would call him periodically just to see how he was doing and to thank him for his service.
Tim's dedication has been recognized with the Montgomery VLP Medal of the Samaritan, the Alabama State Bar Pro Bono Exemplar Award, and the Montgomery County Volunteer Lawyer of the Year Award. He explains, "Through my pro bono work, I have come to understand the saying that 'the happiest people are not those getting more, but those giving more,' and I am proud to be a volunteer lawyer."