FROM THE ALABAMA LAWYER: Prominent Female Graduates
Published on March 22, 2022
University of Alabama School of Law
By Caroline J. Strawbridge and Heather S. Gann
In 1907, Luelle Lamar Allen became the first female graduate of the University of Alabama School of Law. In the years since, the percentage of female students at Alabama Law has steadily increased. In fact, the past three incoming 1L classes have each consisted of more women than men – a milestone that would not have been possible without the leadership of female trailblazers who came before. To celebrate this growth, Alabama Law has chosen to highlight three distinguished alumnae from recent decades who've left their mark on the legal world in Alabama and beyond.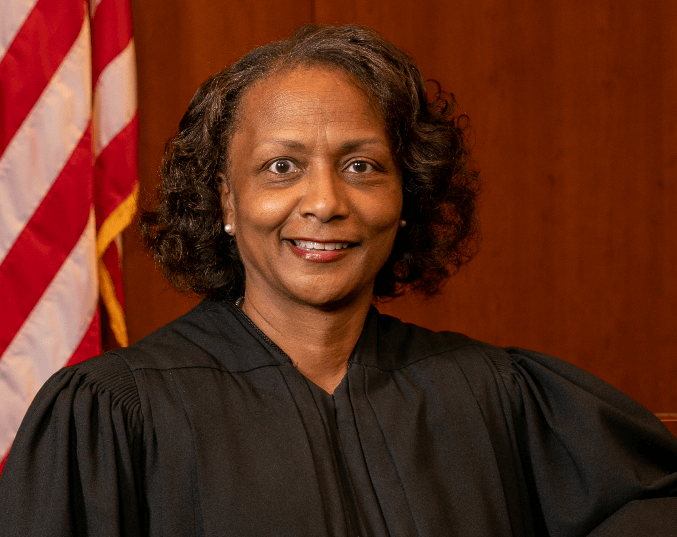 Judge Sonja F. Bivins, United States Magistrate Judge, Southern District of Alabama
Advice for future female law students: "As women, we are often our toughest critics. We must constantly remind ourselves that 'I am enough and that my service enriches the circles in which I operate."'
Judge Bivins is a native of Mobile. She earned her degree in political science from Spring Hill College and then attended the University of Alabama School of Law, where she was awarded her juris doctor degree in 1988. Judge Bivins served as a judicial law clerk for the late United States Senior District Judge Virgil Pittman in the Southern District of Alabama. Upon the completion of her clerkship, Judge Bivins relocated to Atlanta and began the practice of law. She worked as an associate and later as a partner in a national law firm representing employers in a broad spectrum of employment-related matters. While in private practice, Judge Bivins participated in Leadership DeKal. She also served as president of the DeKalb Lawyers Association and as a board member for the DeKalb Rape Crisis Center.
In 2004, Judge Bivins returned to Mobile upon her appointment as a United States Magistrate Judge. She serves on the diversity committee for the Federal Magistrate Judges Association and served as a member of the Magistrate Judges' Education Advisory Committee for the Federal Judicial Center. Judge Bivins is also active in several local bar associations, including the Vernon Crawford Bar Association, the Mobile Bar Association (Big Brother/Big Sister program), and the Inns of Court. Judge Bivins is a fellow of the Alabama Law Foundation and a member of the Board of Governors for the University of Alabama Law School Foundation.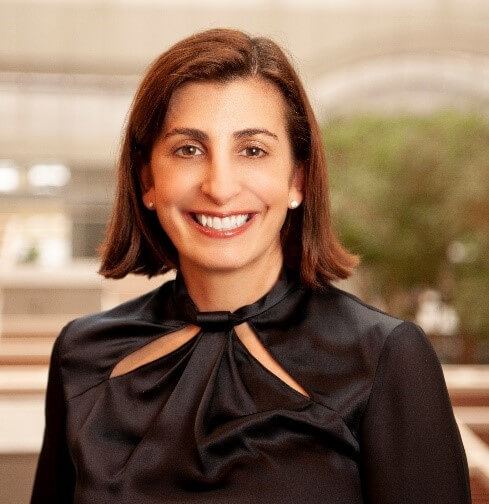 Leigh Davis, Vice President for Economic and Community Development, Alabama Power Company
Advice for future female law students: "Great things rarely come from comfort zones."
Davis is the vice president for economic and community development at Alabama Power Company. In this position, she leads the company's economic development, community development, and business development functions. She and her team actively collaborate with the Alabama Department of Commerce and other stakeholders, generating thousands of new jobs and more than a billion dollars in capital investment. Prior to assuming her current role, Davis was vice president for customer services, where she was responsible for integrating critical aspects of the customer experience, including the use of innovative technologies, strategic analytics, and marketing research, to support more than 1.4 million residential and business customers.
Davis's prior executive leadership experience includes her role as senior vice president and deputy general counsel for Southern Company Services operations organization, general counsel for Southern Nuclear Operating Company, and chief executive of the Alabama Power Foundation. Earlier in her career, she served as vice president of corporate real estate at Alabama Power with responsibility for all land acquisitions, development, and management functions.
Davis holds a bachelor's degree in business and a juris doctor degree from the University of Alabama. She also completed her MBA at Samford University.
She is president of the Kiwanis Club of Birmingham and chairs Samford University's Board of Overseers. She also serves on the boards of the Alabama Department of Archives and History, the University of Alabama's Culverhouse College of Business Board of Visitors, Ascension Alabama Health System, UAB's O'Neal Comprehensive Cancer Center, and the Public Affairs Research Council of Alabama.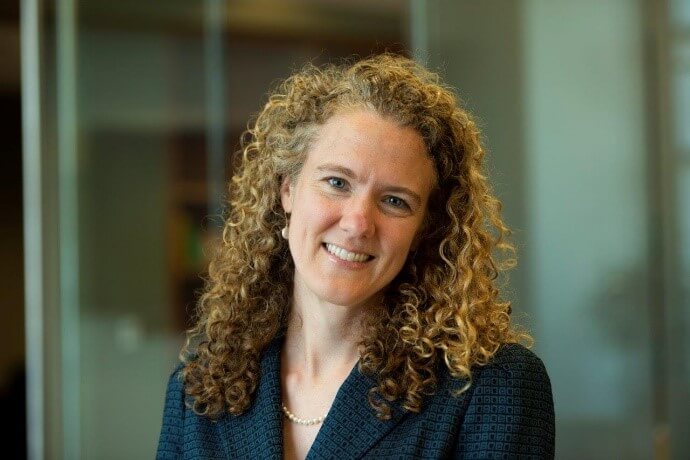 Sarah M. Stokes, Senior Attorney, Southern Environmental Law Center
Advice for future female law students: "Successful collaborations are more productive than successful individuals. Use your woman power to build successful collaborations. Choose a supportive partner, practice resilience, and exercise."
Stokes is a senior attorney at the Southern Environmental Law Center (SELC). For 11 years, she has advocated for clean air and water for Alabama in both the courts and the legislature. She leads the SELC's region-wide storm water group and the internship program in the Birmingham office. She has practiced in front of the Alabama Supreme Court, the Northern and Middle Districts of Alabama, the D.C. Circuit Court, and the U.S. Supreme Court.
She has been honored by the Cahaba River Society as the Cahaba Conservationist of the Year and the Alabama Rivers Alliance as a River Hero. The University of Alabama School of Law recognized her as a 2018 Profile in Service recipient, and she was also selected for the 2021-2022 Alabama Leadership Initiative Class.
Stokes received her undergraduate degree from Dartmouth College, a master's degree from the London School of Economics, and a juris doctorate from the University of Alabama School of Law. In law school, she clerked for Rosen Harwood PA and was a research assistant to Dr. Norman Singer. Before law school, she worked for former Alabama Chief Justice Lyn Stuart and served in the Peace Corps in Paraguay as an environmental educator.
Cumberland School of Law
By Anne L. Marovich and Morgan B. Black
Cumberland School of Law is celebrating its 175th anniversary this year, and the women of Cumberland are a substantial part of that history. In fact, the school's current first-year class, the class of 2024, boasts a record 59 percent female law students. These future Cumberland lawyers have an extensive base of significantly accomplished alumnae who have been integral to Alabama's legal community and who have paved the way for them and their success. These are just a few.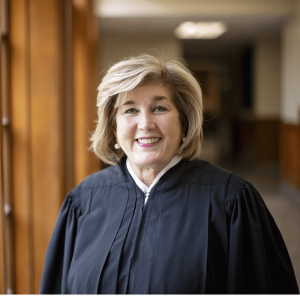 Judge Sharon L. Blackburn
Judge Blackburn graduated from Cumberland in 1977. After finishing law school, she served as a law clerk for U.S. District Judge Robert Varner in the Middle District of Alabama and then worked as an assistant U.S. attorney for 12 years.
In 1991, President George H.W. Bush appointed her to the U.S. District Court for the Northern District of Alabama, making her the first female federal district judge in the state. She served as chief judge of the Northern District from 2006 to 2013 and sat as a visiting judge on the Eleventh Circuit Court of Appeals on several occasions. Now a senior judge, she continues to try civil and criminal cases and conduct mediations.
Judge Blackburn served on the Judicial Conference Committee on Defender Services from 2011 to 2017. This committee oversees the provision of legal representation to federal criminal defendants who cannot afford adequate representation. She was also a founding member and the first president of the Judge James Edwin Horton American Inn of Court, which is named after the 1899 alumnus who set aside a guilty verdict against one of the Scottsboro Boys.
In 2017, the Young Lawyers Section of the Birmingham Bar Association awarded her the Judge Drayton James Award. She was a class member of Leadership Birmingham and Leadership Alabama and is a fellow of the Birmingham Bar Foundation and the Alabama Bar Foundation.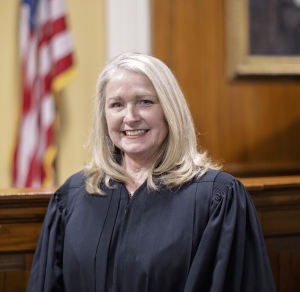 Judge Karon O. Bowdre
Judge Bowdre, a 1980 graduate of Cumberland, has served on the Federal District Court for the Northern District of Alabama since November 2001where she was chief judge from November 18, 2013, until December 31, 2019. Since her appointment, Judge Bowdre has presided over several high-profile trials. She now presides over the Northern District of Alabama's Court Assisted Reentry Program, which is designed to help criminal defendants succeed as they return to the community.
The southeastern chapter of the American Board of Trial Advocates awarded Judge Bowdre the Trial Judge of the Year award, and Samford University recognized her as one of its Women of Achievement in 2014. She is an Alabama Law Foundation fellow and a member of the 2017 class of Leadership Birmingham.
Prior to her appointment, she was instructor of law and director of legal research and writing at Cumberland. She also practiced with Rives & Peterson after a federal judicial clerkship with Judge Foy Guin of the Northern District of Alabama.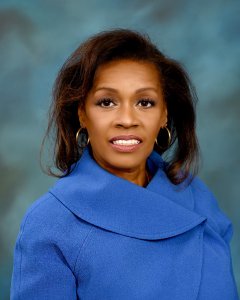 Vicki M. Davis
Davis, a 1987 Cumberland alumna, was the first, and remains the only, female black district judge in Alabama's 13th Judicial Circuit. She served as a special circuit court judge presiding over civil and criminal jury trials. She established a mediation program for small claims civil cases.
During her tenure as an assistant district attorney for Mobile County, she was the team leader for murder prosecutions.
As an assistant United States attorney, she was tapped to serve as chief of the criminal division, senior litigation counsel, chairperson of the diversity committee, and the district election officer.
Prior to joining the staff of the United States Attorney's Office, she was the legal adviser to the Mobile Police Department, an associate with Alford Clausen & McDonald, and municipal judge for the City of Prichard. She served as a trainer for various law enforcement agencies.
She has been active in the Paul Brock Inns of Court and the Mobile Bar Association; she has participated in Leadership Mobile and Leadership Alabama; and she has volunteered for Penelope House, the Mobile Area Education Foundation, the United Way and the Family Counseling Center.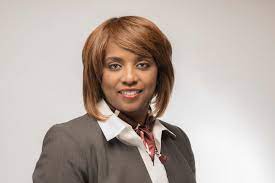 Angela R. Debro
Upon graduation from Cumberland in 1994, Debro began her legal career as a state prosecutor. After eight years, she became a federal prosecutor working white collar crimes.
In 2010, she became general counsel for Alabama A & M University (AAMU). For Debro, the change from criminal law to higher education was a challenge, but she enjoys seeing the difference she is making based on the values that her parents taught her and her sister – education empowers. For the last 10 years, she has devoted herself to this emerging area of the law while making a commitment to do her part so that the students who attend AAMU will receive a quality education that can empower them to do more.
"Education has provided a pathway to take me to the place where I am today. Every pathway has led me to experiences that will forever change my life. Some I remember vividly, like spending most of my waking moments of law school at Cumberland, others not so much, but each one has shaped me into the person I am today."
Jones School of Law
By Rachel P. Miller and Susan T. Crowther
Jones School of Law has a rich history of female graduates who have made significant contributions in the legal field. Many of these graduates, like Danielle Mason and Felicia Long, are now prominent attorneys in private practice. Others, who chose less traditional legal careers paths, have served as state district and appellate court judges (Alabama Supreme Court Justice Patricia M. Smith; Alabama Court of Criminal Appeals Judge Mary Windom; and Alabama Court of Civil Appeals Judge Kristi Edwards. Still others have served in leadership positions, such as current Montgomery County Bar Association President Ashley Penhale. Some, like civil rights attorney Ernestine Sapp, have used their legal education to fight for justice and to ensure that all are treated equally under the law. But regardless of the path they chose, these JSL female graduates have made a lasting impression in the legal environment. Following is a brief summary of the accomplishments of three outstanding colleagues.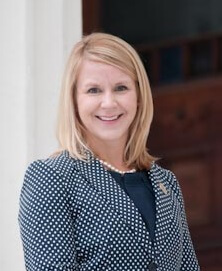 Emily T. Marsal
Marsal received her undergraduate degree at Samford University and her master's degree from Auburn University in Montgomery. While attending Jones at night, Marsal served as the chief of staff for Alabama's State Auditor's Office from 2003 through 2007, having previously served as an intern under Governor Bob Riley.
While at Jones, Marsal expressed her interest in a career in policymaking where she could make positive changes for the citizens of Alabama. Marsal has fond memories of Jones and the friends she made there. She considered it a badge of honor to attend and graduate at night while working fulltime and while the law school was achieving its accreditation. Marsal's class started with close to 50 members and was reduced to 12 by the time her class graduated in 2008.
After serving in the State Auditor's Office, Marsal served as deputy secretary of state from 2007 until 2015. Thereafter, she served as general counsel for the Alabama Department of Senior Services from 2015 through March 2019.
Marsal serves as the executive director of the State Health Planning and Development Agency.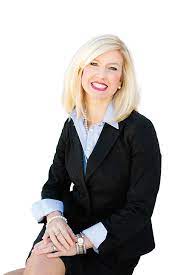 Rachel L. Riddle
Riddle knew from an early age that she wanted to be a lawyer. During her childhood, she worked in her father's law office in Chatom. She answered phones for $1 an hour and organized papers in his file room. As she grew older, her responsibilities grew bigger. While in law school, Riddle assisted her father in preparing legal documents, drafting motions, and submitting court filings. Through decades of watching her father practice law, Riddle learned the practical skills needed to be successful in the legal field. More importantly, Riddle's father taught her the importance of serving others and assisting them in times of great need. Because of his example, Riddle was inspired to do the same.
In 2009, she served as the deputy director for the Governor's Office on Disability. In 2010, she became the deputy director and fiscal officer for the Legislative Fiscal Office, where she served for six years. Riddle became chief legal counsel of the Alabama Department of Examiners of Public Accounts in 2018. She now serves as that department's chief examiner.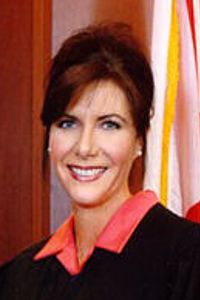 Justice A. Kelli Wise
Growing up near their small family farm in rural south Alabama, Justice Wise never imagined that she would one day sit on Alabama's top court. But in 2010, she was elected to the Alabama Supreme Court after receiving the highest vote of any contested statewide candidate.
Prior to taking the bench, Justice Wise worked in Governor Fob James's legislative office. She spent time in private practice and later served as a staff attorney for both the Alabama Court of Criminal Appeals and the Alabama Supreme Court. In 2000, she began her career on the bench on the Alabama Court of Criminal Appeals. She was re-elected to the Alabama Court of Criminal Appeals in 2006 and, two years later, was selected to serve as its presiding judge.
Miles Law School
By Felecia Z. Pettway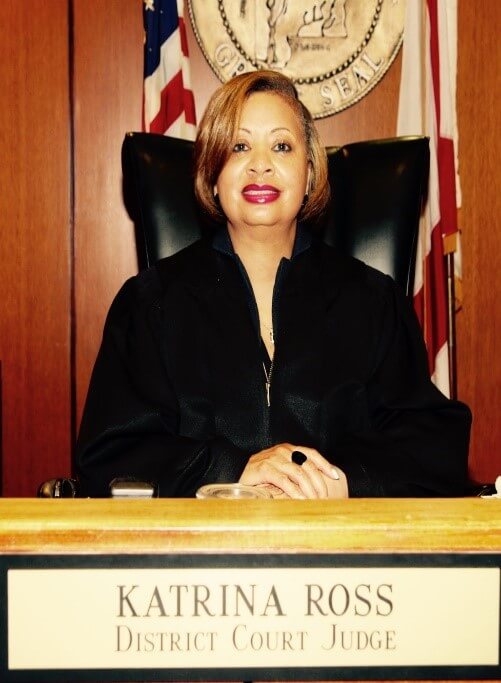 Judge Katrina Ross
Judge Ross is the presiding judge in the Criminal District Court for Jefferson County. She is the first female to hold this position. Ross graduated with honors from Miles Law School while serving as the executive director for the Sickle Cell Foundation in Huntsville.
While attending graduate school, a cousin who was an attorney acknowledged she had a knack for winning arguments and encouraged her to consider the legal profession. After graduation, she went into private practice, clerked for a circuit judge, and served in family and district court as a special judge.
Judge Ross has been on the bench for 16 years and has served her community through board positions on Oasis and Greater Birmingham Ministries, along with volunteer roles at the United Way and the Women's Fund of Greater Birmingham. She has received honors from the American Legion, the Magic City Bar Association, and the NAACP, and she holds memberships with Leadership Birmingham, Momentum, the Alabama State Bar Leadership Forum, and the National Judicial Institute on Domestic Violence. As evidenced by her feature in the book Women of Uncommon Valor, a collection of stories detailing the accomplishments of women from Birmingham, her plan and her alternate route landed her success.
Rep. Juandalynn D. Givan
Rep. Givan is an 11-year member of the Alabama House of Representatives. Before becoming an attorney, she was appointed to the City of Birmingham's Public Works department by then-Mayor Arrington and later worked as a Housing Hope coordinator.
She has been named Social Justice Advocate of the year by the Southern Leadership Christian Conference, elected the national president of Black Legislative Women, and awarded the E Pluribus Unum Fellowship for state legislators.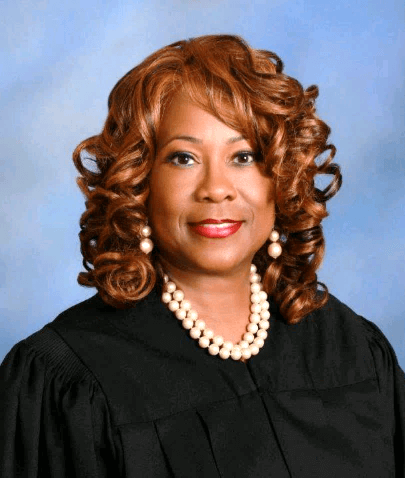 Judge Brendette B. Green
Judge Green, a native of Mobile County, is a circuit judge in the civil division of Jefferson County. As a little girl, she watched Vivian Malone and James Hood triumphantly walk through the doors of the University of Alabama to enroll in classes, despite the presence of protestors shouting in favor of racial segregation. Years later, Judge Green also graduated from the University of Alabama and went on to work in both the corporate and public sectors. It was not until 13 years after she received her undergraduate degree, when she was a divorced, single parent of two daughters, that she enrolled in Miles Law School.
After several years in general practice, Judge Green went on the bench. She served as a senior trial referee and special circuit court judge in Jefferson County Family Court, then later as Birmingham Municipal Court judge before being elected to her current position in circuit court.
Judge Green has actively served as a board member for the Women's Section of the Birmingham Bar Association and co-chair of the Alabama Lawyers Association Judicial Council and the Quality of Life, Health & Wellness Task Force of the Alabama State Bar.
Judge Green was recently elected to the board of directors of the Alabama Circuit Judges Association. And, she received the 2021 Judicial Award of Merit from the Alabama State Bar.