Get Linked Up With LinkedIn
Published on July 5, 2022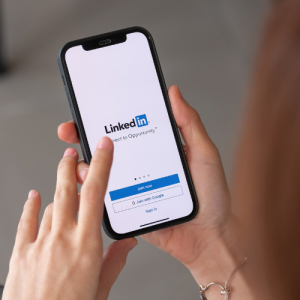 View other Law Practice Management Blogs entries here.
LinkedIn's revenue increased to $11.5 billion in 2021. That's a 43% increase. LinkedIn now has 830 million members worldwide with over 58 million registered companies. These may not be Facebook-size numbers, but consider these LinkedIn statistics: 95 job applications submitted every second, 50 million people search for jobs each week, six people hired every minute. Maybe you've never used LinkedIn before, you set up a profile long ago and never updated it, or perhaps you are somewhere in between. LinkedIn is a great way to network with other lawyers and professionals, market yourself and your firm, or look for a new job. Many lawyers have a LinkedIn presence, but few use it strategically or obtain LinkedIn's maximum benefits.
Before you get started or update your old LinkedIn page, consider using a strategic approach. First, define your purpose for being on LinkedIn, as mentioned above. Second, know the audience you want to reach. You could have more than one audience. For example, you may want to use LinkedIn to attract new clients and develop more referral sources. Finally, set goals for what you want to accomplish with your page. Maybe you want more business in a particular or new area, expand your network, stay in contact with other lawyers, or be seen as an expert in legal areas for media purposes.
Ethical Considerations
Lawyers can, and have, gotten into trouble for their LinkedIn actions and content. As it applies to everything else you do, always review your rules of professional conduct and make sure you are in compliance. If you are unsure, call the ASB's Ethics Helpline, but generally the same things that may get you in trouble offline, may get you in trouble online. Here are just a few specific areas to consider:
Some other state bar's have weighed in on this with formal opinions. In addition to reviewing LinkedIn's policies on advertising (see one attorney's ongoing situation here), take the time to review all advertising-related Alabama Rules of Professional Conduct. I highly recommend placing a disclaimer somewhere on your LinkedIn page. Something like the following could be placed in your "About" section, such as at the bottom of that About section, immediately above Company Details: "Please note that nothing posted on this site is legal advice nor does reading anything I write nor your communications with me on or through LinkedIn form an attorney/client relationship between us." If you determined that a specific post should contain a disclaimer, you should include it on the post, too.
Communications about services. See the example disclaimer above.
Stating or implying that you are a specialist except in those areas discussed in Rule 7.4 of the Alabama Rules of Professional Conduct.
Make sure to include Rule 7.3 when reviewing the rules as they relate to LinkedIn and other social media.
Three Key Components of LinkedIn
There are three key components that are important to a lawyer's use of LinkedIn. The first component is your profile. Your profile stands in your place to network for you while you are not there. The point is to differentiate yourself and stand out from the crowd of other attorneys on LinkedIn. The profile section is made up of a number of sections.
Many LinkedIn users give short shrift to their Headline. Some experts suggest keeping your profile short. Again, keep in mind the goal of standing out from others and consider using the Headline as your mini-elevator pitch. Headlines such as "Attorney. Smith Law Firm. University of Alabama" are a dime a dozen. Maybe the client or referring attorney decides if they want to look at more of your profile based on your Headline. Which is better: "A seasoned counselor and litigator, I assist organizations with navigating the unique legal and business challenges associated with selling to the government and receiving government funding" or "Partner at Crane, Poole & Schmidt"? Be descriptive. Consider using all 220 characters. You will also notice that your profile information "follows you around" other areas of LinkedIn. That may not make sense now, but when you "like" or comment on a post, that shows up to other LinkedIn members that may not be connected to you yet. When they hover over your name, your profile information displays. Having descriptive, interesting content in your profile may lead potential clients or attorneys to click to find out more about you.
About section. This section, with 2,600 characters available, is your chance to expand on why and how you stand out. Consider doing something different here and not just repeat your headline or state "I have collected over X amount for my clients." Again, that format is common. Think about telling a particular and personal story of a specific client and what all you and/or your firm did to help. (Remember to get the client's permission if you are identifying them.) Whatever you put in the About section, put the most valuable information at the beginning. When viewing the About section on your page, the section is truncated so that the viewer must click on "see more" to read the whole thing. You want the first part to draw the viewer in and click to read more.
Experience. This is another area in which many lawyers do not take full advantage. Most have just minimal information. Feel free to give details about your experience. Use first person instead of third person. Write for the audience that you want to connect to so no legalese unless that's how your clients speak. In this and other sections, consider telling stories more like a reporter rather than writing like a brief. Think in terms of who, what, where, why, and how.
You can add more profile sections. Click on the link near the top of your profile that reads "Add profile section," and you will see the many sections you can add, such as publications, projects, certifications, languages, and volunteer experiences. You can add media to the Featured and Experience section, which is another great way to differentiate yourself. Use these to demonstrate how you do what you say you do.
Recommendations. This section can be extremely valuable. You can ask others through LinkedIn to recommend you. Remember to consider any ethical issues as you are responsible for what others have said in their recommendations, and you can decide which recommendations show on your page.
Three fairly new features of LinkedIn are the ability to add your name pronunciation, a video cover story, and provide your personal pronoun preference. To set up the pronunciation and video, you must use the LinkedIn mobile app, but after you do that, these features may be accessed in either the app or the LinkedIn website. To record yourself pronouncing your name, go to your profile in the app and tap on the pencil icon to edit your information card. Tap on the plus sign next to "Record name pronunciation." Press and hold the record button while stating your name slowly and clearly, and don't forget to tap save. To add a video cover story, tap on "add cover story" to record a three to thirty-second introduction. You may need to give the LinkedIn app permission to use the camera.
Another key component of LinkedIn are your connections. When you perform a search on LinkedIn, it will provide you with many tools to use to filter the results. Find people you know and ask them to connect with you. When you search or view another's profile, you can see mutual connections. You can also search for a school's alumni on the school's LinkedIn page. You may also search for a registered company and look for employees who have linked to the company. Work on "mining" your connections. Use your connections to make more connections.
Finally, participation can be an important part of getting the most out of LinkedIn. Think about sharing information and links that may be of interest to your audience. You can share your own articles or others'. Demonstrate your knowledge of particular areas to become a trusted source of information. A good thing to consider in your participation is to keep it mostly informational and only partially promotional. You can find many posts from attorneys simply stating how much they just recovered in a particular case. You want to stand out in a sea of lawyers on LinkedIn and connect with people, so think about telling the story of the case, such as how the client was suffering, the odds the client faced, and all your firm did to assist to achieve the result. And finally, include how you and your firm can do the same for others. Always provide value. Why should your audience care? Simply interacting with posts, such as liking, commenting, sharing, and sending, gets your information out there (your headline "follows you around"). Your connections' connections will see you do this and that can lead to more views. Following companies and joining LinkedIn groups are great ways to network and get material to share with your connections.
Feel free to contact me to set up a Zoom meeting to go over any of this information as it applies to setting up your LinkedIn page. Just shoot me an email at chris.colee@alabar.org.
REMEMBER the upcoming Zoom one-hour CLE on July 12 at 11 a.m. on Fastcase. Fastcase will be providing one lucky winner with a $100 Amazon gift certificate selected at random from those attending the CLE. If you have not used Fastcase, save yourself a lot of money and look into using this FREE-to-ASB-members research tool. Register HERE for the CLE.
View other Law Practice Management Blog entries here.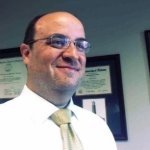 Chris Colee
Practice Management Advisor