U.S. Senate Confirms Montgomery Attorney Austin Huffaker as Federal District Judge
Published on December 4, 2019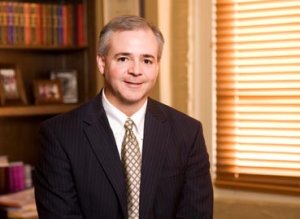 FOR IMMEDIATE RELEASE:
MONTGOMERY, Ala. – Montgomery attorney R. Austin Huffaker, Jr. was confirmed by the U.S. Senate Dec. 4, by a vote of 89-4 to be a federal District Judge for the Middle District of Alabama. President Donald Trump nominated Huffaker for the Article III judgeship in early July, and he appeared before the Senate Judiciary Committee for consideration in late July, receiving a favorable report in October. Huffaker received the full support of both Senator Richard Shelby (R -AL) and Senator Doug Jones (D-AL) who spoke enthusiastically on his behalf at his nomination hearing.
Sen. Shelby released a statement saying, "Today the Senate confirmed Austin Huffaker's nomination to be a district judge for the Middle District of Alabama, which is great news for Alabama and our nation's federal judiciary. Austin is well respected in the community, and I know that he will uphold the rule of law with the utmost integrity and honor.  I was proud to support his nomination and believe that he is the ideal candidate to serve in this prestigious position."
Huffaker is a shareholder at Rushton, Stakely, Johnston & Garrett, P.A, where he has worked since 1999.  His practice focuses on complex commercial, product and lender liability, automobile dealership and professional malpractice litigation. A graduate of The Montgomery Academy, Huffaker earned his B.Eng., cum laude, from Vanderbilt University in Chemical Engineering and his J.D, magna cum laude, from the University of Alabama School of Law, where he was an editor of the Alabama Law Review and a Hugo Black Scholar. He currently serves as a Commissioner with the Alabama Securities Commission and is a member of the Alabama Pattern Civil Jury Charge Committee.  In addition, he has a long history of service to the profession of law in Alabama including being appointed to numerous prestigious positions of leadership and guidance, including the  Alabama Law Institute Committee to Review and Propose Changes to Article VI of the Constitution of Alabama of 1901, which governs the state judiciary; serving as an Officer and Chair of the Montgomery Chapter of the Federal Bar Association and Chair of the Search Committee for Appointment of Federal Magistrate Judge in M.D. Alabama (appointed by the Middle District.) He also serves on the Alabama State Bar Committee Governing the Unauthorized Practice of Law and is a member of the Bench and Bar Task Force. He is also a fellow of the Alabama Law Foundation.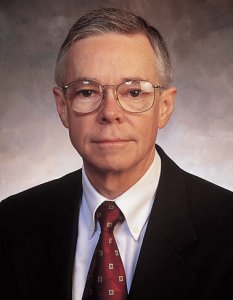 Huffaker's legal roots run deep in Alabama. His father, esteemed attorney Robert Austin Huffaker, Sr. was inducted to the Alabama Lawyers' Hall of Fame in 2018. Huffaker, Sr. served as Editor of The Alabama Lawyer, the official publication of the Alabama State Bar, for 27-plus years. He also received the William D. "Bill" Scruggs, Jr. Service to the Bar Award. His late brother Lee Huffaker was an attorney at Maynard Cooper & Gale in Birmingham. He met his late wife Cecily at the University of Alabama School of Law and his father-in- law Bill Trussell is an attorney at Trussell, Funderburg, Rea and Bell in Pell City, Alabama. Huffaker is currently married to Suzanne Huffaker who is also an attorney.
####
The Alabama State Bar (ASB) is the official licensing and regulatory organization of lawyers in Alabama. Since 1923, when the Alabama State Bar was created by an act of the legislature, ASB programs and activities have continuously served the public and improved the justice system. It is dedicated to promoting the professional responsibility and competence of its members, improving the administration of justice and increasing the public understanding of and respect for the law.
Media Contact:
Melissa Warnke
Director of Communications, Alabama State Bar
(334) 517.2218 (o) | (256) 338.0621 (c)
melissa.warnke@alabar.org