Huntsville Attorney Taze Shepard Elected President-Elect of the Alabama State Bar
Published on July 16, 2020
MONTGOMERY, Ala. – Taze Shepard, senior partner at Sparkman, Shepard & Morris P.C. in Huntsville, was elected 2020-2021 President-Elect of the Alabama State Bar. His term officially began on June 26, 2020, and he will become President in July 2021.
Shepard has served two terms as a member of the Board of Bar Commissioners and was appointed vice-president of the Alabama State Bar in 2018-2019. He is also a member of the board of trustees of the Alabama Law Foundation. From 2018 to 2020, Shepard chaired the Solo and Small Firm (SSF) Section of the Alabama State. In addition to organizing numerous free or low-cost CLE programs, he promoted a popular online forum where SSF attorneys around the State could share ideas and experiences with one another.
Shepard is also a former President of the Madison County Bar Association, a former President of the Madison County Volunteer Lawyers Program and the current Vice President of the Legal Services Alabama Board of Directors.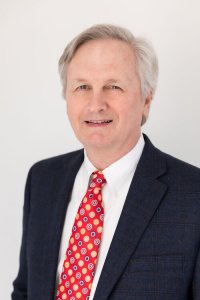 "Serving in various leadership roles with the Alabama State Bar and my local bar, I have always found that I got a lot of satisfaction from helping people and being involved in something outside myself," Shepard said.
Shepard is the grandson of two attorneys, including the late Morgan County jurist John Sparkman, who served in the U.S. House of Representatives and the U.S. Senate from 1937 to 1979.
"One piece of advice from my grandfather that I've carried with me during my career is that in order to accomplish important goals, you have to set aside egos and serve," said Shepard. "That's what I intent to do as President-Elect and eventually President of the Alabama State Bar."
Shepard earned his J.D. from the University of Alabama School of Law and his undergraduate degree from Dartmouth College. He is also a former Adjunct Professor of Law for the University of Alabama School of Law.
Taze has practiced law in Huntsville for over 40 years and is a Chapter 7 Bankruptcy Trustee for the Northern District of Alabama.  He represents businesses and individuals in complex bankruptcy and financial restructuring cases.
Locally, Shepard is a member of the Committee of 100, a graduate of Huntsville Leadership – Class 25 and Huntsville Rotary Club. He recently ended his second year as president of The Schools Foundation.
Taze is also a former elected member of the Alabama State Board of Education He has been appointed by various Alabama governors to the oversight boards of Athens State University, the Alabama Space Science Commission, and the Alabama Supercomputer Authority.
The Alabama State Bar named Taze the VLP Volunteer of the Year at its 2019 Annual Meeting.
Taze and his wife Pam live in Huntsville. Together they have five children and six grandchildren. His oldest son, Ty Shepard, practices law with him.
In addition to Taze, the following individuals will serve on the President Methvin's 2020-2021 Alabama State Bar's Executive Council:
President: Bob Methvin (Birmingham)
President-Elect: Taze Shepard (Huntsville)
Vice President: Gibson Vance (Montgomery)
Executive Council: Jeffrey L. Bowling (Russellville)
Secretary: Phillip McCallum (Alabama State Bar)
Executive Council: Diandra S. Debrosse (Birmingham)
Executive Council: R. Clifford Mendheim (Dothan)
Immediate Past-President: Christy Crow (Union Springs)
Young Lawyers' Section President: Evan G. Allen (Montgomery) – Ex Officio
Alabama Lawyers Association President: Leon Hampton (Montgomery) – Ex Officio

Media Contact: Melissa Warnke
Director of Communications, Alabama State Bar
(334) 517.2218 (c) | (256) 338.0621 (c)
melissa.warnke@alabar.org
The Alabama State Bar (ASB) is the official licensing and regulatory organization of lawyers in Alabama. Since 1923, when the Alabama State Bar was created by an act of the legislature, ASB programs and activities have continuously served the public and improved the justice system. It is dedicated to promoting the professional responsibility and competence of its members, improving the administration of justice and increasing the public understanding of and respect for the law.