Huntsville Attorney Taze Shepard Installed as 146th Alabama State Bar President
Published on July 22, 2021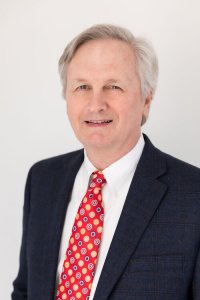 POINT CLEAR, Ala. – Taze Shepard, senior partner at Sparkman, Shepard & Morris P.C. in Huntsville, has begun his year of service as the 146th President of the Alabama State Bar. President Shepard was installed by Chief Justice Tom Parker on July 17, 2021, during the Bar's Grand Convocation at its Annual Meeting in Point Clear, Alabama.
In his speech after being sworn in as president, Shepard stated, "[In society], there is a lot of negativism, a lot of anger. And the truth is, we as leaders of the Bar can inject more kindness and more love, into what we do and how we treat people. If you want to be a better judge or a better lawyer, start by really working to be a better person."
Shepard says his administration will focus on being responsive to the 18,000+ members' needs, transparent about decision-making, and committed to current issues like systemic bias and human trafficking.
"Serving in various leadership roles with the Alabama State Bar and my local bar, I have always found that I got a lot of satisfaction from helping people and being involved in something outside myself," Shepard said. "I am humbled and honored to be the 146th President of the Alabama State Bar. I am also grateful for the trust that the 18,000+ members of our Bar have placed in me."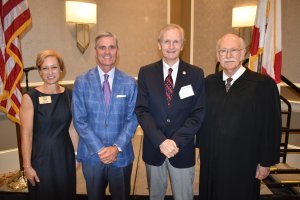 Prior to his year as President-Elect, Shepard served two terms as a member of the Board of Bar Commissioners and was appointed vice-president of the Alabama State Bar in 2018-2019. He is also a former member of the board of trustees of the Alabama Law Foundation. From 2018 to 2020, Shepard chaired the Solo and Small Firm (SSF) Section of the Alabama State. In addition to organizing numerous free or low-cost CLE programs, he promoted a popular online forum where SSF attorneys around the State could share ideas and experiences with one another. Shepard is also a former President of the Madison County Bar Association and the Madison County Volunteer Lawyers Program.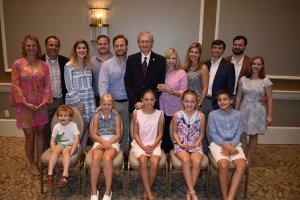 Shepard is the grandson of two attorneys, including the late Morgan County jurist John Sparkman, who served in the U.S. House of Representatives and the U.S. Senate from 1937 to 1979. He earned his J.D. from the University of Alabama School of Law and his undergraduate degree from Dartmouth College. He is also a former Adjunct Professor of Law for the University of Alabama School of Law.
Taze has practiced law in Huntsville for over 40 years and is a Chapter 7 Bankruptcy Trustee for the Northern District of Alabama.  He represents businesses and individuals in complex bankruptcy and financial restructuring cases.
Taze and his wife Pam live in Huntsville. Together they have five children and six grandchildren. His oldest son, Ty Shepard, practices law with him.

Media Contact: Melissa Warnke
Director of Communications, Alabama State Bar
(334) 517.2218 (c) | (256) 338.0621 (c)
melissa.warnke@alabar.org
The Alabama State Bar (ASB) is the official licensing and regulatory organization of lawyers in Alabama. Since 1923, when the Alabama State Bar was created by an act of the legislature, ASB programs and activities have continuously served the public and improved the justice system. It is dedicated to promoting the professional responsibility and competence of its members, improving the administration of justice and increasing the public understanding of and respect for the law.