President Joe Biden to Bestow the Presidential Medal of Freedom to Alabama Attorney Fred David Gray
Published on June 30, 2022
Next week, President Joe Biden will bestow the Presidential Medal of Freedom to Alabama Attorney Fred David Gray. Gray, who served as the 127th president of the Alabama State Bar, will receive the medal during a ceremony at the White House on Thursday, July 7.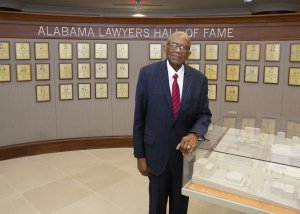 The Presidential Medal of Freedom is considered to be the nation's highest civilian honor. It recognizes people who have made an especially meritorious contribution to the security or national interests of the United States, world peace, cultural or other significant public or private endeavors.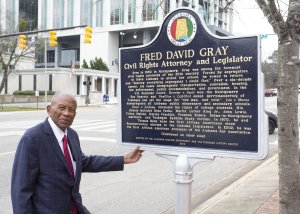 Gray, a Montgomery native, has spent his life advocating for civil rights and underserved communities. He argued many cases that became some of the most important cases in United States constitutional law. As a young attorney, he represented Rosa Parks and Claudette Colvin after they refused to give up their seats to white passengers on Montgomery's buses. He also served as the personal attorney for Dr. Martin Luther King, Jr., who described Gray as "chief counsel for the protest movement."
Past President Bob Methvin sent a letter to President Joe Biden in 2021, requesting that he award Gray with this prestigious award. Read the full letter here. In the letter, Methvin called Gray a "true American hero" whose professional and personal achievements span nearly 70 years. Still an active member of the Alabama State Bar, Gray also served as the 43rd president of the National Bar Association. In addition, he was one of the first African Americans to serve in the Alabama Legislature since reconstruction. Currently a resident of Tuskegee, Mr. Gray is the senior partner in the law firm of Gray, Langford, Sapp, McGowan, Gray & Nathanson.