Salute to Veterans 2023
Published on November 6, 2023
In honor of Veterans Day each year, we asked our members who have served and continue to serve in the military to share photos and stories. Thank you for your service and dedication to protecting the law and the country! You can hover over or click on the individual images for each veteran's story.
We put out a call for these photos and service descriptions to all members through our weekly e-newsletter, The Sidebar. If you missed the submission time frame and would like to be included in our feature, please email olivia.walker@alabar.org, and we'll add you! #SalutetoVeterans
Click here to view our full collection of #SaluteToVeterans.
Irving Silver served on active duty with the US Air Force from August 1959 to May 1962.
Andrew H. Wright served six years in the Air Force before going to law school.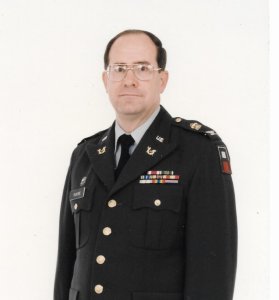 Samuel Rumore was a United States Army Reserve member and served as a citizen soldier for more than 25 years. He was a Personnel Officer, a Military Aide to a Major General, a Prosecuting Attorney, a Defense Attorney, a Legal Services Officer, and a JAG Detachment Commander. In September 1990, his JAG unit was placed on alert for mobilization during Operations Desert Shield and Desert Storm for deployment to Saudi Arabia; however, the unit was not needed for the mobilization. He enjoyed his experience with the Army and made many friends. He retired with the rank of Colonel.
Emil Nardone proudly served 8 years as a specialist with the WV Army National Guard as a combat engineer with the 1092nd Engr Battalion.
William T. Watson served in the Army in a Civil Affairs Group at Fort Gordon and with USARV JAG Unit, Long Binh, Viet Nam.
Colonel Paul Benjamin Anderson, Jr. USA (R) served on active duty in the Army Judge Advocate Generals Corps for 28 years.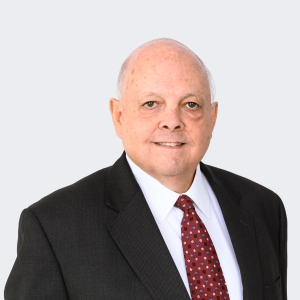 James F. "Jimmy" Walsh, of Rumberger Kirk in Birmingham, is a graduate of the United States Military Academy, and retired from the Army holding the rank of Lieutenant Colonel. Jimmy is well-known in the State of Alabama for his work with the National Association for Mental Illness (NAMI), of which he is a former President and current member of the Alabama State Executive Board. Other civic activities include the Boy Scouts and the American Diabetes Association.  In his practice, Jimmy has led the firm's Birmingham office through substantial growth over the last several years. He is truly an inspiration for all those who know him.
Dwight M. Jett, Jr served 42 years in the Alabama National Guard.  Twenty years as an Armor Officer, ten years as a JAG Officer and ten years as a Mobility Officer. Highest rank was Lieutenant Colonel and retired November 2022.
Kevin Patton is a Desert Storm veteran, and he now  directs the Cumberland Veterans Legal Assistance Clinic, commonly known as C-VETS.
Roy Johnson was a member of the Alabama Air National Guard from 1968 to 1974 .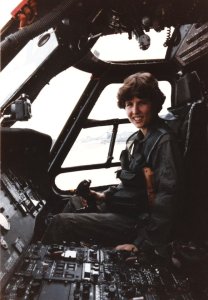 LTC (R) Cindy Anderson spent 22 years in the Army and retired as a Lieutenant Colonel.  She began her career as a Blackhawk Maintenance Test Pilot at Fort Campbell, KY.  After suffering a mild traumatic brain injury, she was no longer able to fly and was chosen to attend law school under the Funded Legal Education Program.  She spent three years of her career attending the Marshall-Wythe School of Law at the College of William & Mary.  After passing the VA and SC bar examinations, she became a Judge Advocate General's Corps officer and performed roles ranging from Chief of Military Justice (prosecutor) to Command Judge Advocate (legal advisor) for the US Army Combat Readiness Center which investigates major army accidents.  While serving in the Contract Appeals Division arguing cases before the Armed Services Board of Contract Appeals, Cindy was able to earn the dismissal of 72 claims based on her research of admiralty law and its application to shipping cases.  She was part of a litigation case involving over a billion dollars in pension funds.  For that work, Cindy was honored with her selection as the ABA's Outstanding Career Active Duty Judge Advocate Award.
Steven Hazelwood of Fairhope is a Navy Veteran.
Robert Hays Webb is a member of the Alabama Bar Association and currently serves as the District Attorney for the 6th Judicial Circuit.  Previously he was a Defense Attorney and a co-founder of the Turner & Webb, PC law firm.  He is a graduate of Auburn University and the Alabama School of Law.  He is decidedly proud of his service to our country as a member of the United States Marine Corps.  He was a peacetime infantryman of the Marines from 1985 through 1989.  He served as a rifleman and mortar squad leader with G Co 2 Battalion 6th Marine Regiment and in the G Company 2 Battalion 8th Marines (0311 & 0341).  He was honorably discharged as a corporal.  Robert Hays Webb is also a charter member and member of the board of directors of the Alabama Marines Foundation.
Ronald Duska served with USMC 1955-1959.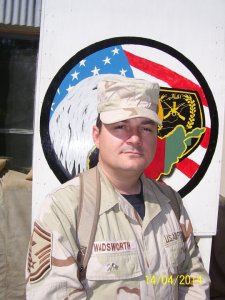 Royce Wadsworth served 23 years in the U.S. Air Force. He retired in 2006 having served at various locations at home and abroad including Hill AFB Utah, Gardermoen Air Station Norway, Ramstien Air Base Germany, Langley AFB Virginia, Tyndall AFB Florida, Moody AFB Georgia, Osan Air Base Korea, Fort Hood Texas, Maxwell AFB Alabama, Camp Eggers, Afghanistan.
Andrae Ballard, Esq. US Army, Retired.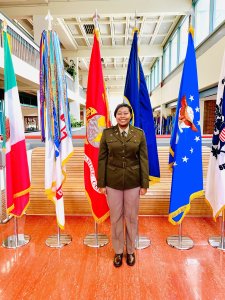 Tylynn Griffin is currently a 1st Lieutenant in the Alabama Army National Guard.
William P. Jackson Jr. was commissioned a second lieutenant in the United States Army Signal Corps in 1960 upon graduating from the University of Alabama with a B.S. in physics. After being deferred for three years to go to law school, he was promoted to first lieutenant and assigned to the 1st Cavalry Division in Korea as the division signal maintenance officer in the 27th Maintenance Battalion, formerly an ordnance battalion, a new position created by reorganization of the army division. He was also licensed to operate as an amateur radio operator in Korea. After Korea, he was assigned as a research and development electronics engineer with the US Army Missile Command at Redstone Arsenal, dealing with radars being developed in connection with intercontinental ballistic missile research. In 1965 he left active duty, and in 1968 he retired as a USAR captain. In 2004, he retired from the practice of law with the firm of Jackson & Jessup, PC, in suburban Washington DC.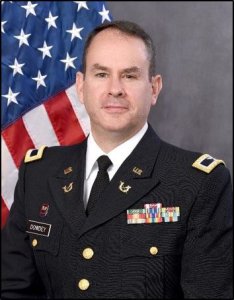 Carl K. "Trey" Dowdey III, with the law firm of Swift Currie, has served over 25 years in the Army JAG Corps– both active duty and in the U.S. Army Reserve. Trey graduated from the University of Virginia and Cumberland School of Law. After law school graduation, he was stationed in Darmstadt, Germany, serving under V Corps. He was mobilized from 2007-2008 and later graduated from the Army War College as a Distinguished Graduate. Trey continues to serve and holds the rank of Colonel. He recently commanded the 10th Legal Operations Detachment, out of Gaithersburg, MD, followed by command of the 139th Legal Operations Detachment, out of Nashville, TN. He is currently the chairman of the Alabama State Bar Military Law Committee.