Women's Suffrage Centennial Celebration
Women's Suffrage History Website
The Alabama State Bar is proud to celebrate the 100-year anniversary of Congress's passage of the 19th Amendment to the Constitution, guaranteeing all American women the right to vote. We developed a website to chronicle the history of women's suffrage across the world, and share some of the best written and visual resources on the American journey to women's voting rights.
Alabama Women's Suffrage Centennial Committee
The Alabama Women's Suffrage Centennial Committee (AWSCC) formed in 2019 to commemorate the achievements of the past and promote the importance of voting today. The committee is comprised of educators, historians, civic leaders, and interested citizens from across the state. Alabama State Bar President Christy Crow is the committee's co-chair, and Bar Commissioner Allison Skinner also serves on the committee.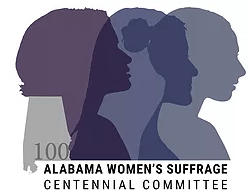 A number of events are planned throughout the state to mark the year-long anniversary celebration. To view all Alabama suffrage centennial events on the statewide calendar, click the button below.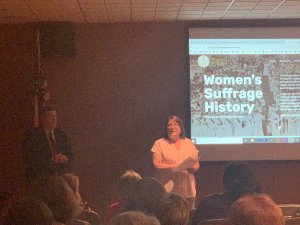 The Alabama State Bar has created "Lawyers in the Classroom." Throughout the year, members will help teach civics lessons in conjunction with the centennial celebration of the ratification of the 19th Amendment.