Law Day is observed every year to celebrate the role of law in our society and to cultivate

a deeper understanding of the legal

profession.
The Alabama State Bar has a rich tradition of reaching out into the community with educational programs for school children of all ages. Alabama teachers can sign up to have a lawyer visit their classroom in-person or virtually on May 1, 2023, to give a 45-minute presentation to students about this year's Law Day theme, "Cornerstones of Democracy: Civics, Civility, and Collaboration."
To volunteer as an attorney, the sign-up form will go live on April 3. Please email LawDay@alabar.org if you'd like to receive an email when the sign-up link is available. From there, you will select the county and school you'd like to visit, and we will provide you with classroom materials.
Download our flyer below to send to your colleagues!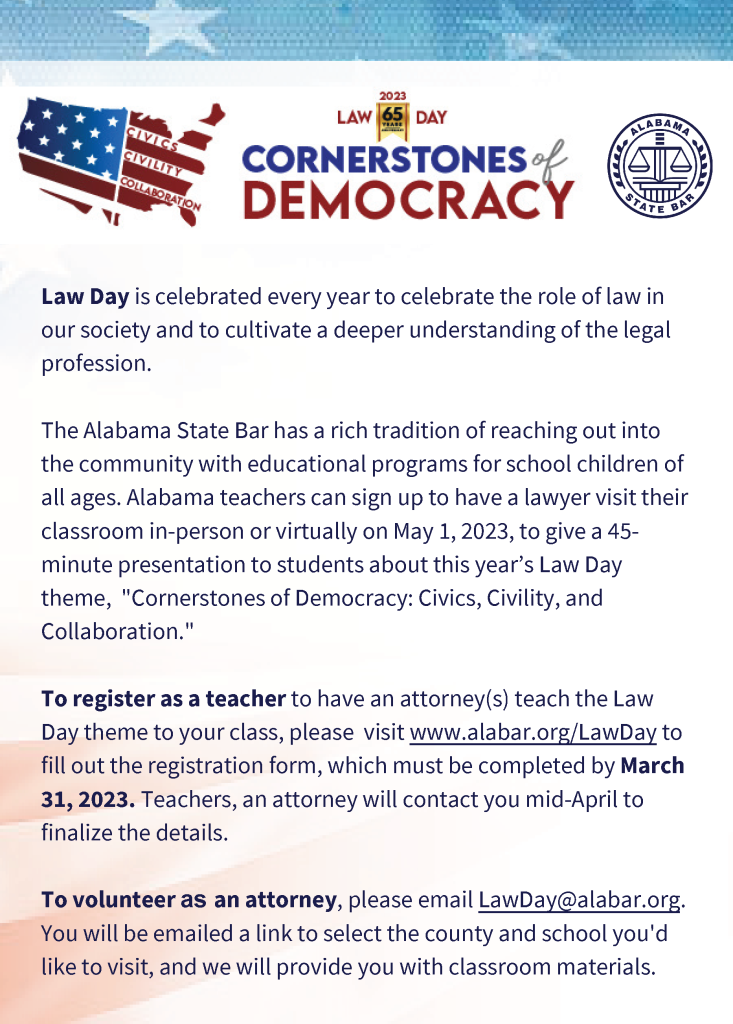 Thanks to all those who participated in last year's Law Day!
To register as a teacher to have an attorney(s) teach the Law Day theme to your class, please fill out the registration form below, which must be completed by March 31, 2023. Teachers, an attorney will contact you mid-April to finalize the details.